TGW to Add Digital Twin to 'Rovolution' Upgrade
24th February 2020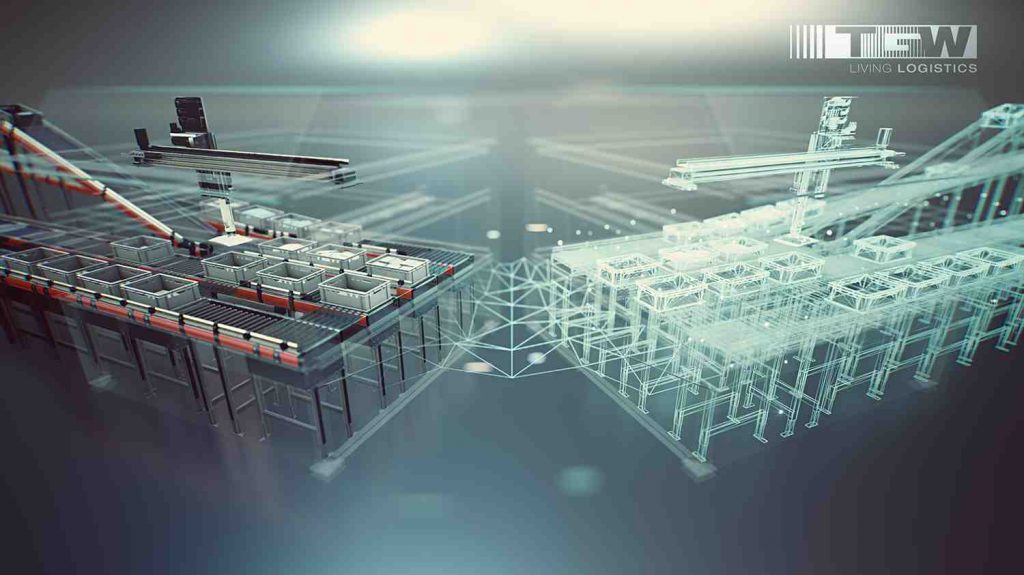 TGW is to bring an upgraded version of its 2018 showpiece, Rovolution, to next month's LogiMAT.
The Austria-founded system integrator has had success in the marketplace with its solution portfolio for many years. TGW's hallmarks as the leading intralogistics specialist are its software in conjunction with a high level of planning and project management expertise, a fast and reliable service organisation as part of Lifetime Services and perfectly matched mechatronic components. However, TGW is thinking even further ahead – and putting the focus on digital services.
"TGW has developed into a successful system integrator and is proud of its 50 years of experience in developing mechatronic products," says Christoph Wolkerstorfer, CSO of the TGW Logistics Group. "We are now taking the next step in our evolution by digitalizing our products. TGW is evolving intralogistics consistently and linking system and solution expertise with expert software and digital services."
For TGW, the 2018 LogiMAT was all about Rovolution, the innovative robotic order picking solution that had its world premiere in Stuttgart. The self-learning pick robot has since been given a major upgrade and will soon be put into regular operation by its first customers. Rovolution is a central part of FlashPick® and OmniPick® – the TGW solutions for automatic split case picking and zero-touch pocket sorter, respectively. At LogiMAT 2020, TGW is continuing on its course of progress and adding a digital twin of Rovolution to the product line. This is a complete digital representation which is connected to the physical installation in real time and grows with it.
The digital twin makes the behaviour visible, comprehensible and predictable. With its help, you can analyse data, learn from it and visualize it in 3D models. This means that not only can the current condition of Rovolution be monitored, but with a replay function, you can also look back at the past in order to detect causes of unexpected events. Furthermore, a look into the future will be possible, for example, to predict when certain maintenance tasks have to be carried out. Users benefit from real time performance data, a high level of transparency and increased productivity.
The digital focus also includes a comprehensive platform for networked fulfilment center that gives customers an overview of the entire system and is the basis for various evaluation tools and services. Furthermore, TGW offers Digital Potential Workshops in which processes are analysed onsite at the customer's location. This collaboration provides insights from a digitalisation perspective.
Intralogistics data in one application
The basis of digitalization is data – which has to be collected, structured and interpreted. As system integrator, TGW can offer its customers a critical advantage in this area. Unlike pure software specialists, TGW plans and builds highly complex systems in addition to producing all mechatronic components. This enables the intralogistics specialist to gather data from all applications, products and solutions and display and link it comprehensively in a uniform system.
Artificial intelligence technologies play a critical role here. They make it possible to understand highly complex information and make predictions for future scenarios. This brings us within reach of networked intralogistics systems in the near future that have a self-optimisation capability – with tremendous potential for the entire industry.
Visit TGW at the LogiMAT 2020, Hall 5, booth C61