TGW boosts productivity for LLOYD shoes
4th December 2014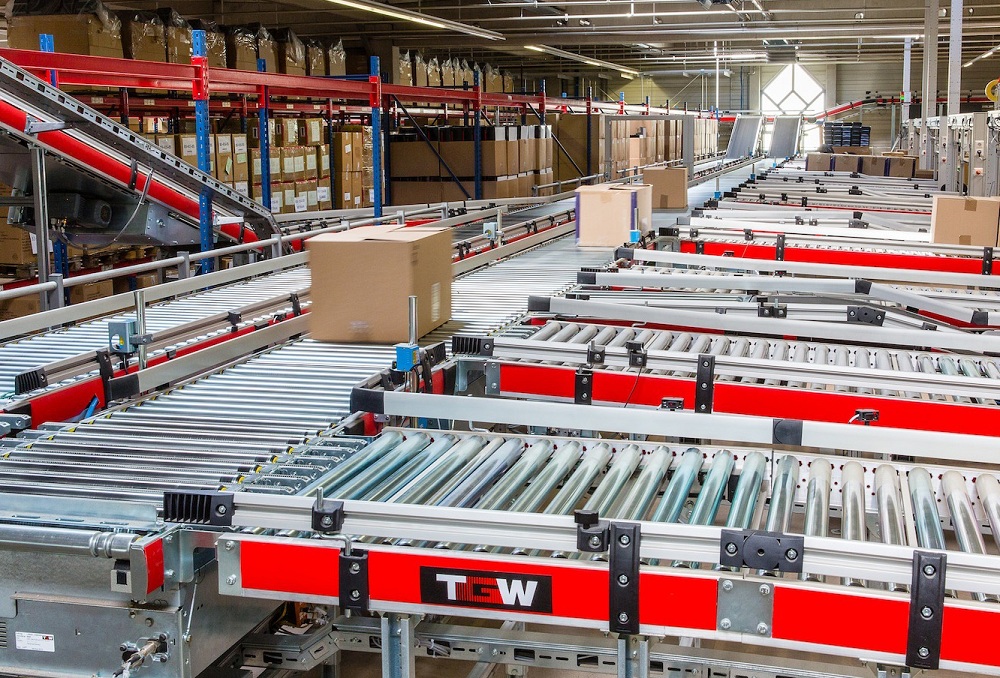 Automated warehouse solutions provider TGW has installed a materials handling solution for shoe manufacturer LLOYD in Germany.
For the past 125 years LLOYD has been producing high quality men's and women's shoes that have a hallmark red stripe on the heels. Currently exporting to more than 60 countries worldwide, the shoe manufacturer continues to expand with around 6,900 pairs of shoes being produced every day – 1,900 of them in Germany alone.
LLOYD shoes are sold through the company's own worldwide concept stores and also via partner companies. While rapid growth in online sales was requiring a particularly high delivery capability for smaller order sizes, LLOYD was also keen to handle all of its distribution channels, including fast shop replenishment, from its logistics centre in Sulingen.
TGW implemented extensive storage and conveyor equipment including a sophisticated conveyor loop solution offering flexible performance for seasonal fluctuations. This meant that in addition to increased capacity, the system also enabled optimum availability of every pair of shoes at any given time.
At a rate of approximately 800 cartons per hour, the cartons are stored in the automatic mini-load warehouse, which TGW installed to serve the whole of the logistics centre.
The five-aisle warehouse is operated by five TGW Mustang automated storage and retrieval (AS/R) machines with anti-pendulum drives and Twister load handling technology.
As soon as they are retrieved from the warehouse, the cartons return to the loop where they are forwarded to one of eight stations, each with a different function. The goods are then packed and either sent back into the mini-load warehouse for temporary storage until shipment, or conveyed directly to the dispatch area.

"We are able to deliver what we promise," said Thomas Wubbeling, Head of Logistics at LLOYD. "To put it in figures, we have experienced an increase in productivity and efficiency of at least 15%. We calculated everything and have a good cost-performance ratio. Thanks to the high service level, the system will have amortised in the next couple of years."