TGW Achieves its Highest Turnover
28th September 2020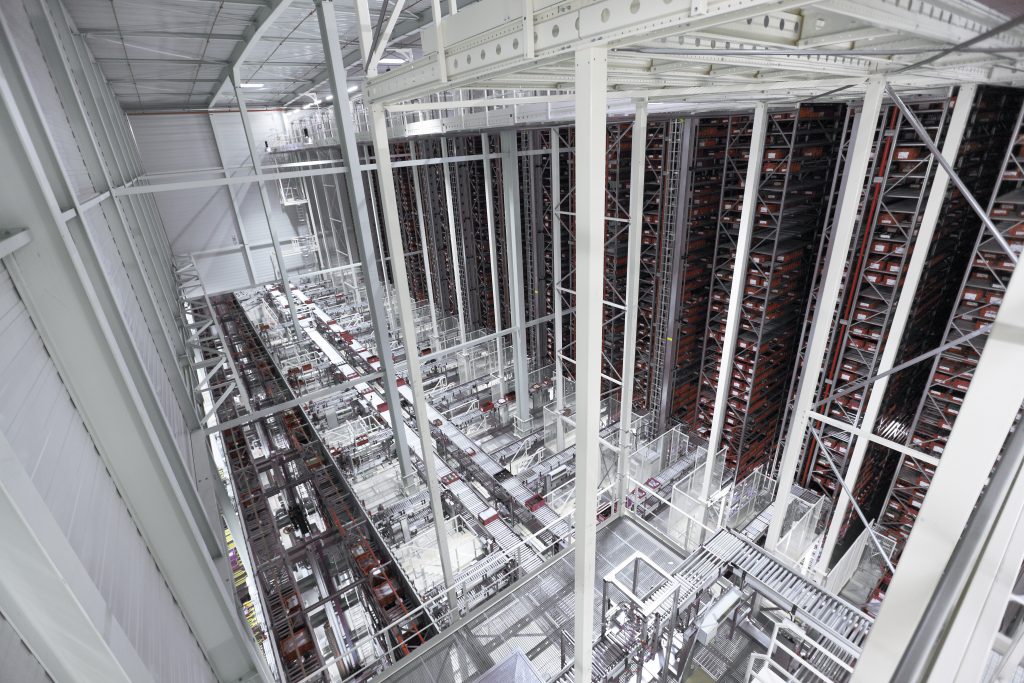 The TGW Logistics Group with headquarters in Marchtrenk has successfully completed its 2019-20 financial year (1 July 2019 through 30 June 2020). The turnover of the intralogistics specialist has grown from 719 million to 835.8 million euros. This means that the company has set a new record for highest turnover in its fifty-year history. The number of employees has also increased significantly. The company has added more than 250, reaching a total of 3,667. Thus, TGW is continuing the trend of stable growth that we have had over the last few years.
In 2019-20 TGW recorded commissions received of 822 million euros – in Europe, the United States and China. As Harald Schröpf, CEO of TGW Logistics Group, emphasises, "many companies commissioned TGW with the automation of their intralogistics over the past financial year – from Urban Outfitters to Zalando and even the Austrian fashion dealer Personalshop. We were able to increase our turnover by 16 percent compared to the previous year."
The EBIT amounts to 37.1 million euros – after 27.9 million over the period of the previous year. This corresponds to an increase of more than 33 percent. As a foundation-owned company, TGW can never be sold. Entrepreneurial action and social responsibility are inseparably linked at TGW. Two-thirds of profits stay in the company and are reinvested – in our employees, our infrastructure and the innovations of tomorrow. Thus, TGW is a stable business partner and reliable employer. In addition, ten percent of profits go to charitable projects of the Future Wings foundation. These projects focus on comprehensive personal development of children and young people. TGW is paying a dual employee participation at a total of 4.1 million euros to its employees and is doing so for the third time. In the interest of transparency and fairness, all employees receive the same base amount – regardless of whether they work in Austria, China or the U.S.
TGW has grown by approximately 250 employees in the completed financial year. In the current financial year, the company is again poised to grow and is searching for employees, mainly for its software, controlling and project management areas. Schröpf says, "Well-trained, motivated employees are the basis for our success, especially in an industry that is as dynamic and highly innovative as intralogistics. In order to be able to implement our growth strategy successfully, we are planning to expand by more than 400 employees in the current financial year and leap over the 4000 employee mark."