Terberg DTS unveils the next generation specialist distribution tractor at CV Show
5th March 2015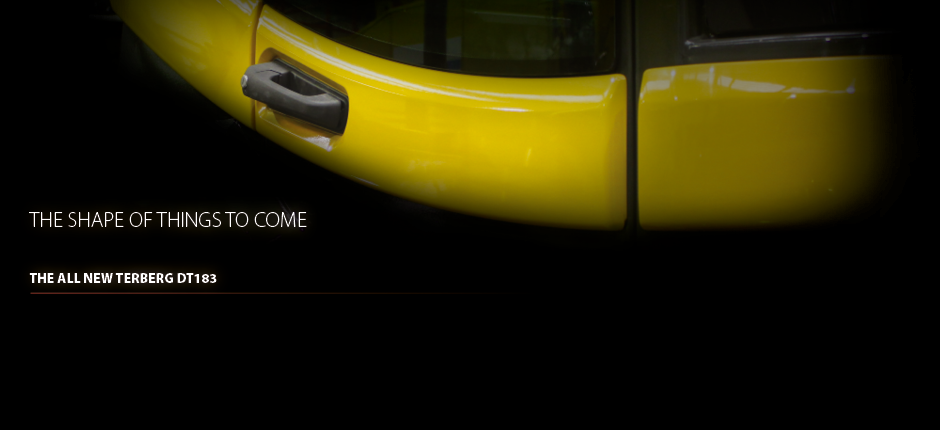 This year's CV Show will see the UK debut for the first market specific, specialist distribution tractor ever seen in the UK and Europe, which has been purpose designed and manufactured by Terberg Special Vehicles.
Terberg's all new DT183 distribution tractor has been solely designed to meet the market needs of the competitive pan European distribution sector and is specified with an array of new industry specific product features. The powertrain for the DT183 tractor is based on the new Cummins Tier 4 Final diesel engine matched to the Allison gearbox, although further Tier 4 Final engine options will be available from Terberg later this year.
As part of the new tractor design, the Terberg DT183 is specified with a comprehensive range of innovative safety and ergonomic operating features, as well as proven market leading noise levels. The stylish state of the art design of cab on the DT183 is a head turner, giving the driver a whole new dimension of ergonomic operation and visibility.
According to Alisdair Couper, managing director at Terberg DTS, "Following on from the 25,000th vehicle manufactured by Terberg earlier this year, 2015 is also providing the company with another landmark product launch, as the new DT183 distribution tractor launch at the CV Show this year has been conceived to reflect the changing distribution market in both the UK and Europe. The DT183 focuses on the way that customers now operate in this challenging working environment. We believe that the DT 183 will become the shape of things to come for the distribution sector and other special vehicle chassis applications across Europe."


Further information about the full range of Terberg products can be obtained by calling the sales office at Terberg DTS (UK) Ltd on 01422 257100 or by viewing the website at www.terbergdts.co.uk/dt183