Swedish Sports Retailer Fully Automates Ecommerce with SSI Schaefer
26th November 2018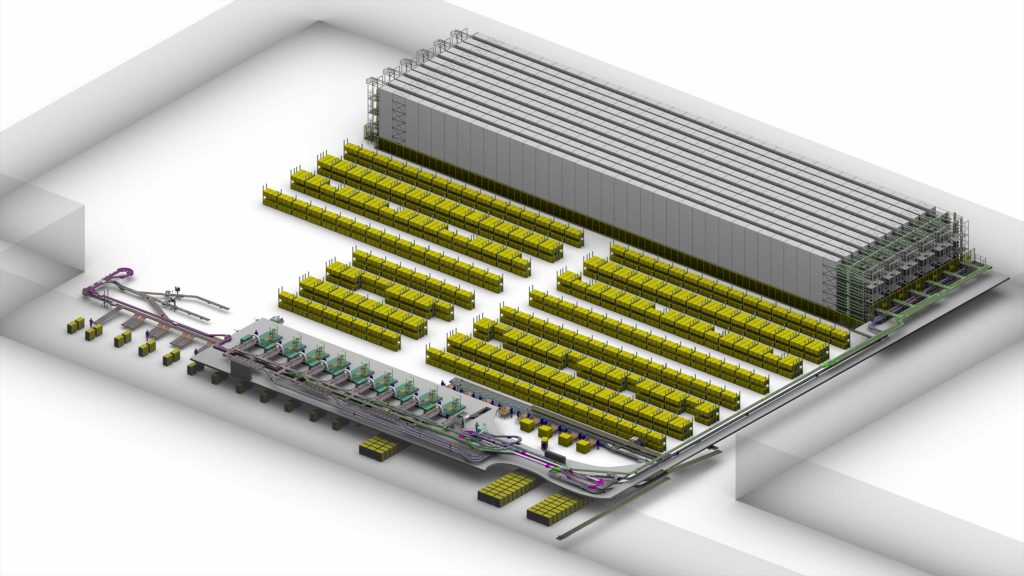 PostNord TPL AB and Stadium Sverige AB are to automate their e-commerce warehouse in Norrköping, Sweden. The project will take e-commerce logistics to the next level for all members of the Stadium family: Stadium, Stadium Outlet and Sneakers Point. The solution will provide better opportunities to meet and exceed consumer expectations while reducing unit costs at the same time.
Like the majority of Swedish retail companies, Stadium Sverige AB has experienced a strong development in the e-commerce sector. Customers expect a high level of service and fast delivery, which places new and increased demands on logistics processes as the volume grows.
"Due to the development of the digital trade in recent years, and especially in the past year, it has been absolutely necessary for us to find a more efficient logistics solution, where we switch from manual processes to automation," says Daniel Johansson of Stadium Sverige AB.
The automated system is designed as a flexible platform and can be used by several companies for handling their customer orders together with PostNord TPL AB in the future. The solution will be cost-effective regardless of the company size, the quantity of stored goods and the number of deliveries.
"The solution removes the threshold for smaller e-merchants to use an automated logistics system. They can benefit from it without the need to invest in their own system," says Magnus Lindskog, Production Manager, PostNord TPL AB.
The automated, tailor-made solution is supplied by SSI Schaefer and will include a single-level shuttle system Cuby, packing stations, conveyors, shelves and a WMS system for controlling the entire warehouse. "The solution will consist of a 6-aisle shuttle warehouse with 74,000 storage locations for bins. Each aisle will be 100 metres long and 10 metres high," says Anders Bohlin, Sales Manager, SSI Schaefer Sweden.