Suttons win supply chain management contract in Singapore
25th June 2015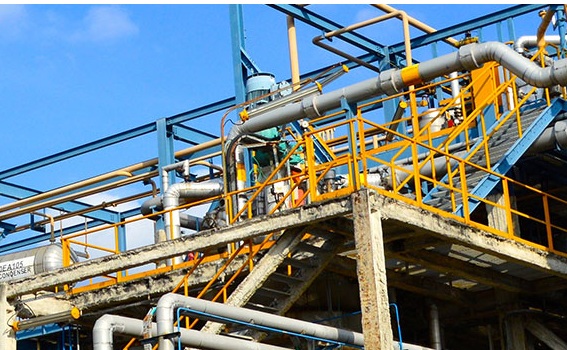 Chemical logistics and supply chain company Suttons has been awarded a supply chain management contract by well-known polystyrene resin producer TPSC Asia Pte Ltd (TPSC).
Based in Singapore, TPSC is one of the largest producers of high quality general purpose polystyrene (GPPS) and high impact polystyrene (HIPS) in South East Asia. Their product is distributed to more than 30 countries worldwide and Suttons has been given the responsibility to oversee all aspects of the supply chain from TPSC's manufacturing site for all inbound and outbound logistics.
Suttons will take control of the management of all logistics activities including on-site logistics, movements in and out of TPSC facilities, together with tactical and strategic optimisation of their logistics network.
Suttons will add significant value to the customer through a focus on service reliability, continuous supply chain performance analysis to identify and remove waste and a commitment to deliver class leading standards of safety and compliance.
Supply chain visibility is the key enabler for Suttons to drive benefits and unlock value in the supply chain. To achieve this Suttons has implemented a centralised control tower model. The control tower is a central hub with the required technology, organisation and processes to capture and use supply chain data to support decision making and provide more control of the supply chain and optimise all operations.
Suttons will manage all of TPSC's suppliers and work to a strategic set of KPIs designed to maximise value, improve service and strengthen TPSC's service to its customers.
Mr Ng Chye Ming, TSPC's Head of Supply Chain said: "We selected Suttons based on their innovative contractual terms, flexibility, significant experience and success they have demonstrated in understanding our chemical logistics requirements. We used to manage a number of logistics providers all working to different contracts and targets and we didn't have the level of visibility of our logistics activities that we felt was necessary to support our growing business.
"Through Suttons' innovations, we can confidently achieve a cost saving of more than 10% in our current financial year, this certainly has a significant impact on our bottom line! We now have one point of contact for all transport and logistics activities, a clear target driven strategy that ultimately improves the service we provide to our customers and frees up our team to focus on our core business."