Successful Together: Plastic Solutions from Cabka-IPS
21st December 2015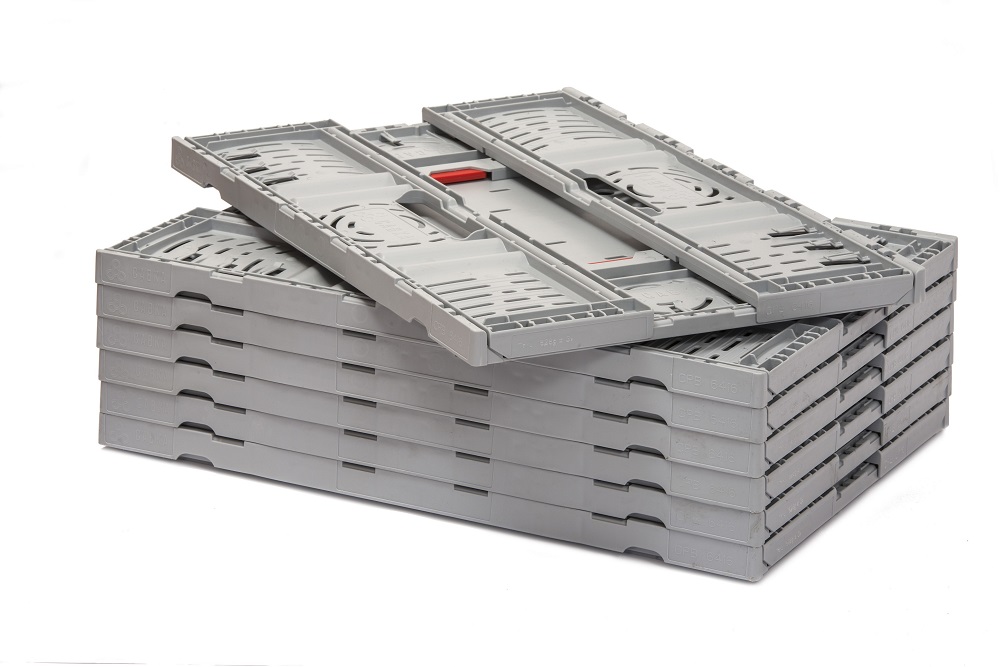 The pallets and boxes from Cabka IPS are improving logistical processes and point-of-sale produce presentation in the food industry. The company will be showing selected highlights from its range of products February 3–5, 2016, at Fruit Logistica in Berlin (Hall 21 / Stand B-03). Many of the products exhibited are not only outstanding products on their own, but also complement each other perfectly. For example, you can easily combine the Twistlock Box with the Eye-Catcher or the Eye-Catcher with the Mobile Presentation Island (MPI).

Our Twistlock Box: One Click Ahead
The popular Twistlock Box, a folding box, is now available in the useful height of 220 millimeters. This complements the two heights of 165 and 110 millimeters, which are only 28 millimeters high in their collapsed state and thanks to economical compression among the best on the market. Twistlock, an active interlocking system, enables simple handling and quick locking and unlocking. This makes it much easier for users to set up and collapse the boxes. And a semitrailer can carry a total of 10,296 Twistlock Boxes, which cuts down on processing costs and reduces CO2.

Compatible with the Cabka-IPS Eye-Catcher
The Twistlock Box is also available in a model that is compatible with Cabka-IPS's Eye-Catcher. The Eye-Catcher is a product presentation system that puts a special frame under your fruit and vegetable packaging and lifts products up. That way products are front and center without overstacking or spillage – and the packaging looks full, fresh, and delicious. Practical experience shows that the Eye-Catcher will reduce lost merchandise by 30 percent. The savings mean that the Eye-Catcher pays for itself in just two months.

MPI: the Mobile Presentation Island
The Eye-Catcher can also be used with another one of Cabka-IPS's products: the Mobile Presentation Island. This is a professional product presentation for secondary placements, promotions, and campaigns. The Mobile Presentation Island is modular and can be adapted ideally to the space available. A tray can be placed in the flat pallet stacking frames for the convenient presentation of a wide range of products such as flowers, fruit, and baked goods. The Mobile Presentation Island can be fitted with feet or wheels – allowing you to have flexible presentation options for products at the first customer touch point outside of the store.

Cabka-IPS at Fruit Logistica in Berlin: Hall 21 / B-03