Stay safe using hired-in materials handling equipment
4th June 2015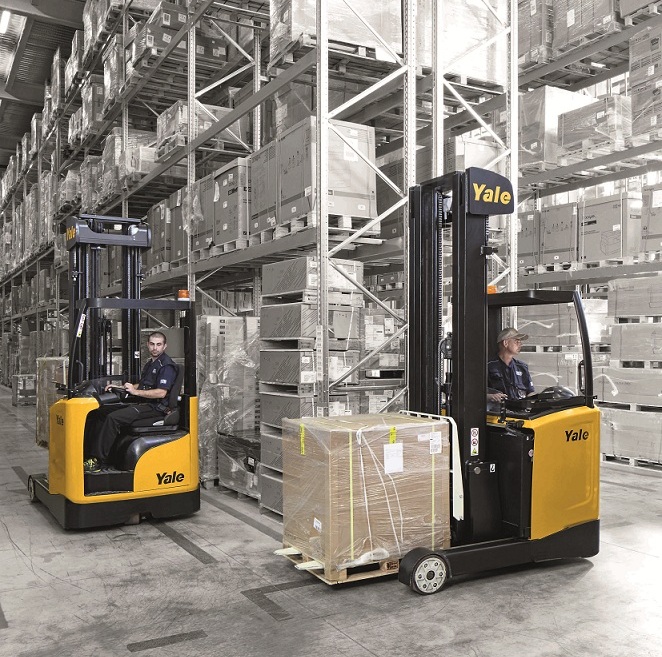 Forklift truck operators are being urged to take extra care when using equipment brought in to cope with spikes in demand.
Materials handling specialist Briggs Equipment, which has one of the UK's largest and most diverse short-term hire fleets, says that businesses which go to reputable suppliers for equipment to meet their short-term needs can expect quality machines that are well-maintained. However, the company warns that not all suppliers work to the same exacting standards.
Allan Parsons, National Rental Manager at Briggs Equipment, says: "There is a lack of awareness that a Thorough Examination – required for all forklift trucks at least every 12 months as specified in the LOLER regulations – is not covered in the rental agreement but is, in fact, the responsibility of the company hiring the equipment.
"Trucks supplied on a short-term hire basis can be older models, so operators shouldn't just turn a blind eye if they think that something is not quite right and should always report potential safety issues immediately."

At Briggs Equipment, keeping people safe is a key priority. Here are its top ten tips to help operators stay safe when using hired equipment:
1. Make sure the equipment has undergone a comprehensive pre-delivery inspection and is supplied with a valid Thorough Examination certificate to ensure compliance with LOLER regulations.
2. Check the condition. Dents and paint scrapes should set alarm bells ringing because a reputable supplier will always deliver a quality machine that has been looked after properly and is well maintained.
3. Be aware that the age of the equipment plays an important part in the safety of the working environment as well as that of the operator. Forklifts built prior to 2002 do not have to be fitted with a seatbelt, for example. However, equipment built after 2010 must have a gate on the hydraulic levers that operate an attachment to ensure the driver cannot accidentally drop the load.
4. Always carry out a thorough daily check. Check oil and water levels, look for leaks, test lights and indicators and inspect tyres for cuts as well as general tread condition.
5. Don't ignore warning lights or any abnormal noises. If the oil light comes on, stop immediately. The forklift may be low on oil, but it may be out of oil completely and continued operation will result in serious damage to the engine.
6. Ask the delivery driver to show you the basic controls. The driver is not an expert, but should be able to explain how to switch on the machine, operate the mast, fit attachments correctly, etc.
7. Read the safety guide. Reputable suppliers ensure every machine is delivered with an operator guide that gives clear instructions on how to use it, how to do basic checks, how to carry out simple maintenance and how to report problems.
8. Where do you turn for support? Reputable suppliers make it easy for operators/fleet managers to report a fault/arrange for an engineer to come out and fix it. Briggs Equipment's service telephone number (03301 23 98 23) is on the side of its short-term hire trucks and the company guarantees to have an engineer on site within three hours.
9. Check the truck's rating plate and the weight of the pallet to ensure the equipment, including any attachments fitted, can handle the load safely. For example, a 2.5 tonne machine with a triple lift mast, side shift and forks longer than 1200mm will not be able to pick up a 2.5 tonne load.
10. Are you properly trained to use the equipment? A licence to operate a counterbalance forklift is meaningless if you will be using a reach truck or aerial access equipment. If in any doubt that you are licensed to operate the machine supplied, tell your company's fleet manager or health and safety manager or call Briggs Equipment's expert training team for support on 0844 3711 001.
For advice on hiring a wide range of materials handling equipment on contracts from a single day up to 12 months, contact Briggs Equipment on 0800 26 26 81.