SSI Schaefer Welcomes Schumacher Jnr as Brand Ambassador
24th May 2019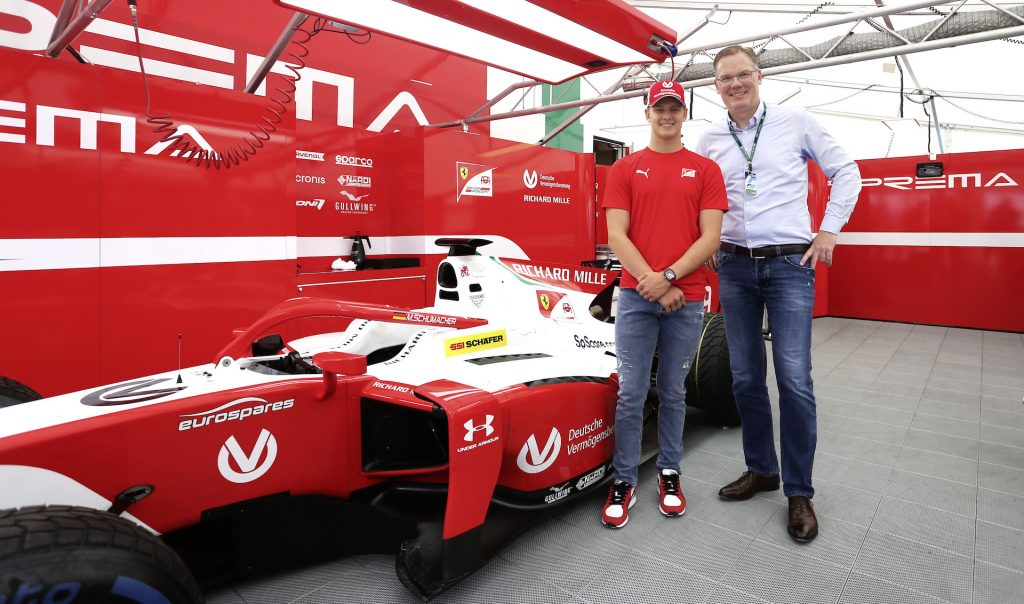 SSI Schaefer has announced its new brand ambassador, Mick Schumacher. The reigning Formula 3 champion, who is competing in the FIA Formula 2 Championship this year, has entered a long-term partnership with the intralogistics specialist.
The 20-year-old son of seven-time Formula 1 World Champion, Michael Schumacher, is a member of the exclusive driving field of the FIA Formula 2 Championship, and is seen as one of the best young racers in the world.
'Driving for Excellence' is the clear goal for this partnership. "Mick brings a great passion that impresses us here at SSI Schaefer. Giving everything, gaining experience, and accepting challenges that work towards a solution with intent and hyper focus is what connects our company with him. True to our corporate tagline, 'Think Tomorrow.', SSI Schaefer looks ahead to achieve the ambitious goals for our customers," stated Michael Mohr, EVP Sales for SSI Schaefer.
Various joint activities are planned for the partnership. Mick Schumacher is taking part in a panel discussion at one of the world's largest in-house events in the industry this autumn, with international logistics users, expert discussions, keynotes and live demonstrations of logistics systems.