SSI Schaefer Takes Majority Stake in Robotics Specialist
10th June 2016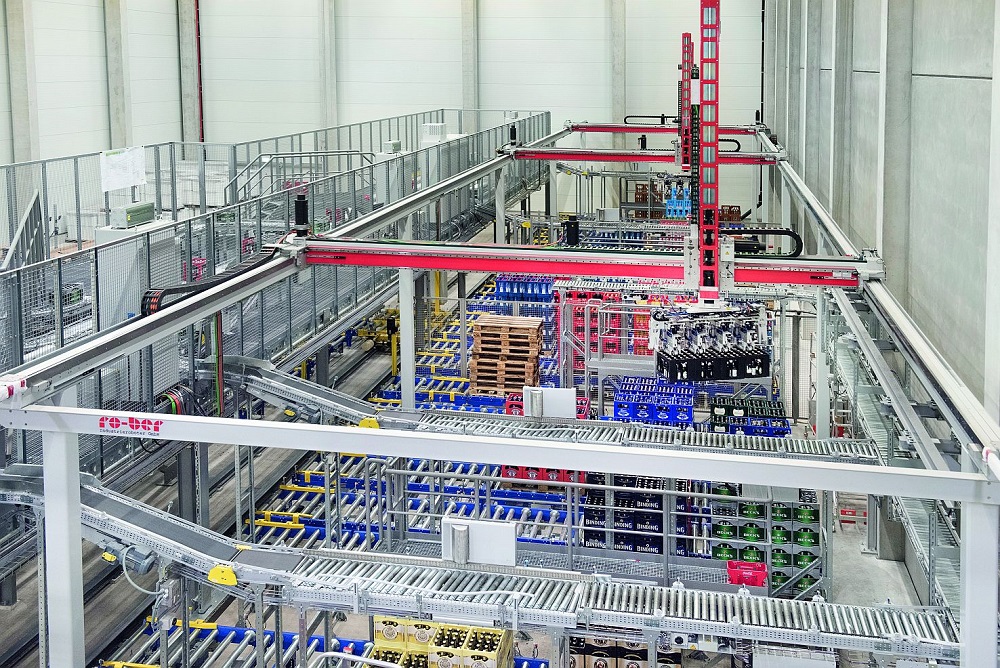 Intralogistics giant SSI Schaefer has underlined its robotics ambitions by taking a majority holding in the Kamen-based, German gantry robot specialist RO-BER Industrieroboter GmbH. As an independent developer and manufacturer of gantry robot systems for picking and sequencing, as well as for storing, buffering and linking, RO-BER has already been a reliable project partner to SSI Schaefer for many years. "In the market, SSI Schaefer and RO-BER have a lot in common with regard to customers and industries," says Dr Hans Gerd Severin, Managing Director of RO-BER. "The inclusion of our standardised robot systems in their concepts complements the SSI Schaefer product portfolio perfectly, especially for end-of-line palletising and in picking systems."
RO-BER will continue to operate on the market as a fully independent company based in Kamen.
Elmar Issing, Vice President Robotics & Innovations at SSI Schaefer, explained the strategic commitment: "High-performance robotic applications are now a key factor in integrated automation solutions in intralogistics. Our involvement with RO-BER increases the range of solutions for our customers in another key future technology, and completes the product portfolio in robotics with intelligent control technology."

Look out for more on this emerging development in the next print issue of Logistics Business, available in August.