SSI Schaefer Reveals Varied LogiMAT Line-Up
8th February 2017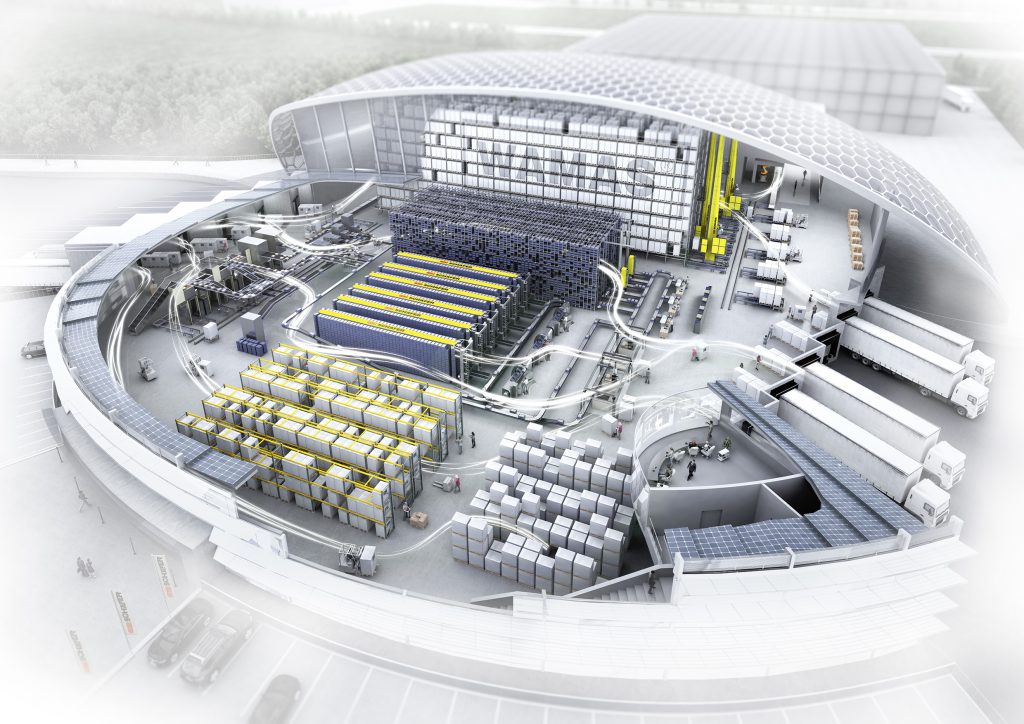 SSI Schaefer has announced a varied programme for customers and visitors for next month's LogiMAT.
At the start of 2017, SSI Schaefer's software and IT expertise was combined and expanded into the SSI Schaefer IT Solutions GmbH. This IT powerhouse consisting of over 1,000 experts makes SSI Schaefer the perfect global partner to analyse, optimise and visualise intralogistics processes and to meet customers' high technological demands of the future. "We will be highlighting this expertise at LogiMAT on our dedicated IT stand in hall 7 and will there-by underline the pronounced strategic relevance of software and information technology in the internal material flow," explains Franz Bauer-Kieslinger, Managing Director of SSI Schaefer IT Solutions GmbH. "As one of the largest IT suppliers in the intralogistics sector, SSI Schaefer offers its customers a global, 24/7 service network with flawless advice and precise analysis and representation of business processes." In line with the strategic orientation, the modular and integrable WAMAS®, WAMAS® GO! and SAP EWM and LES software solutions will also be presented on the IT stand. The IT experts will showcase their customer-orientated solution expertise in the form of innovative concepts for analysing logistic processes and their produc-tivity with the help of KPIs and dashboards.
Drawing on its multifaceted expertise, acquired from many years of experience in the relevant customer sector, the company develops complete automated solutions. "It is essential that we understand our customers' markets, as well as speak their language," explains Harrie Swinkels, Managing Director of SSI Schaefer Automation GmbH. "With that aim, we have responded with a new sales structure – with a new, more logical market-sector orientation, we can plan an individual range of services for every customer." The new sector and customer focus will be displayed on the main SSI Schaefer stand in hall 1 in the form of a sector cube. Specific reference projects, which the experts at SSI Schaefer have implemented with their many years of experience, will be presented. Our experts from the fashion, food retail, food & beverage, retail & wholesale, healthcare & cosmetics and industry sectors will be available to advise visitors.
Guests can also experience live product exhibits showing technologically improved versions of the LogiMat® storage lift and the Cuby single-level shuttle system in hall 1. Another product-related focus of the trade fair stand is the innovative software platform LogiVision, which makes advising on, planning and implementing logistics systems even more efficient. The in-teractive framework offers numerous tools for taking a holistic view of a project with reliable analysis data and a thoroughly interconnected project flow. The experts from SSI Schaefer will explain how this works at the stand in hall 1.
What are the key trends that will influence logistics? SSI Schaefer has a surprise: for the first time in the sector, there will be an expert discussion forum at a trade fair. Moderated by the popular TV presenter and journalist Gesa Eberl, the sector's opinion leaders and experts will meet at the stand in hall 1 several times a day. Klaus Tersteegen, Managing Director SSI Schäfer, Neunkirchen, is convinced by the innovative concept: "With 'LET'S TALK – SSI Schaefer's panel of experts', we will create a forum, in which visions and future-oriented ideas will be discussed and best-practice solutions for logistics will be presented." The expert forum will be held in cooperation with the sector's leading German-language magazine "Logistik Heu-te". It will be broadcast live and in the form of highlights via social media and on the microsite "lets-talk.ssi-schaefer.com"
Main stand – Hall 1, Stand 1D21
IT stand – Hall 7, Stand 7D49