SSI Schaefer Helps EKATO Modernise Warehouse Logistics
31st May 2019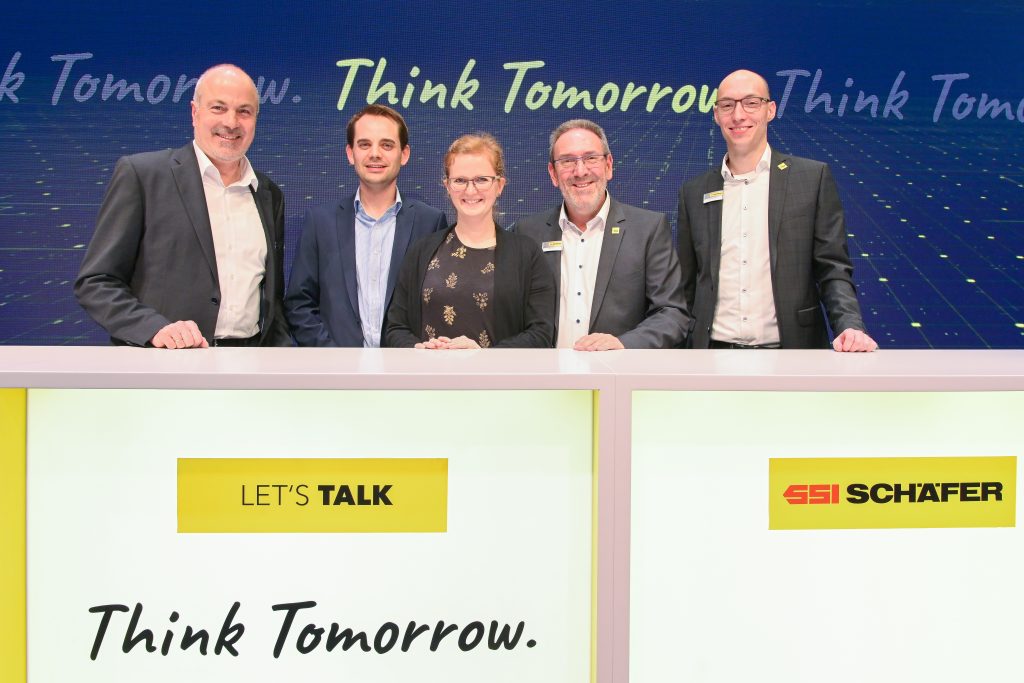 At LogiMAT in February, technology firm EKATO commissioned SSI Schaefer to restructure its warehousing and intralogistics processes at its headquarters in Schopfheim, Germany. The EKATO Group is a global leader in the field of stirring and mixing technology, developing and producing everything from individual agitators and sealing systems to complete turnkey solutions for processing industries. Its operations require it to store and handle large volumes of production and replacement parts. Until now, all stocks have been distributed over six different warehouse locations right across its production premises. The company first presented its new requirements to the intralogistics experts at SSI Schaefer in September 2018. The brief: Consolidate the company's warehousing requirements in one location within the existing premises. They also wanted to increase their warehouse capacity by packing stocks more densely and no longer running multiple storage locations. "Our aim in centralizing the warehouse was to improve the flow of goods through the whole company, boost reliability and increase the availability of goods from the warehouse," explains Dominik Beyland VP for Purchasing and Materials Management at EKATO.
The future-proof design from SSI Schaefer, developed in close consultation with EKATO, comprises a single warehouse area with a racking system featuring 2,100 spaces for euro pallets and non-standard size pallets. The height of the rack is tailored to the exact height of the existing 7.20 m warehouse. In future, small parts will be stored using eight LOGIMAT® storage lifts across a storage area of some 750 m². These highly efficient and space-saving storage and picking solutions can handle different load weights and heights and will enable EKATO to partially automate its small parts logistics thanks to the direct connection to the SAP system. The new system will help EKATO process all orders from production and its customers from a single warehouse in future. By partially automating the goods-to-person processes for the small parts stored using the LOGIMAT® lifts, EKATO will also save time and money, as well as reducing its transport routes.
EKATO placed its trust in SSI Schaefer's expertise and design from the very start, and together the two companies have developed the perfect solution. "We had many meetings with EKATO's representatives to ensure the set-up of the racking system and LOGIMAT® lifts was exactly right for their specialist requirements. Together we have successfully developed a future-proof and coherent logistics solution that makes optimal use of the available space, minimizes transport routes, and guarantees efficient processes," explains Sales Manager Matthias Weber from SSI Schaefer. The warehouse halls have already been prepared, ready for the installation of the LOGIMAT® storage lifts and pallet racking, and commissioning is scheduled for the end of June 2019.