SSI Schaefer to Extend Bavaria Competence Centre
1st October 2018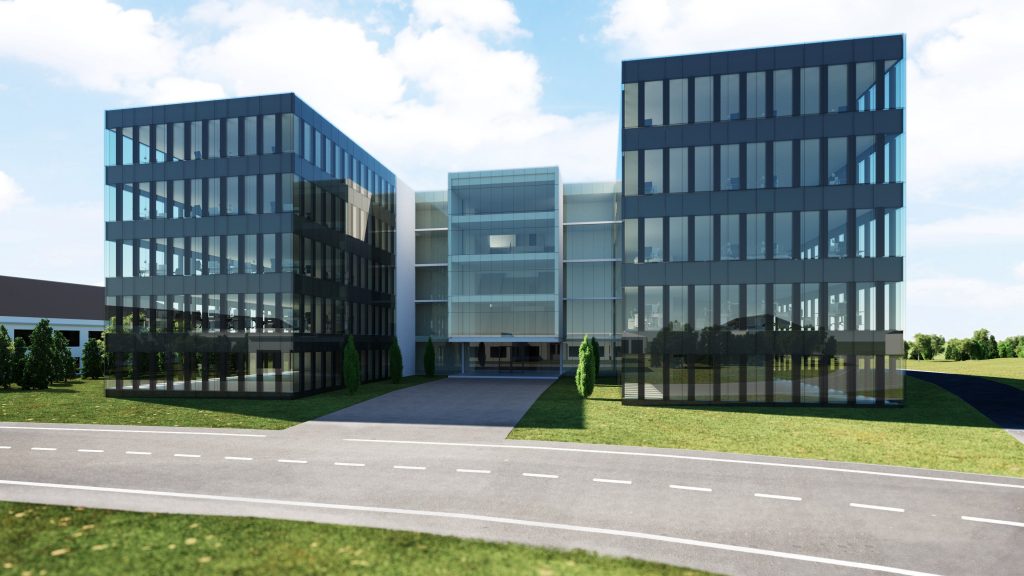 Intralogistics specialist SSI Schaefer is to build a new, state-of-the-art office complex for the competence centre in Giebelstadt, Bavaria.
Construction work has officially begun – and within just a few, short months, the glass facade of the competence centre at i_Park Klingholz near Giebelstadt in Bavaria will be visible from near and far. The intralogistics specialist first established a presence at the industrial park in 2000, and business continues to grow, it says. The focus of operations at the Giebelstadt site is turnkey solutions for the international market, leveraging highly innovative, automated intralogistics solutions and corresponding logistics software. SSI Schaefer's client base includes the French luxury leather goods brand Longchamp, which deploys an innovative fleet solution based on automatic guided vehicles (AGVs); beverage manufacturer Gerolsteiner, which now enjoys one of the most advanced compact warehouses in the drinks sector; and IKEA, for whom SSI Schaefer is currently building a cutting-edge distribution centre in Montreal. At the same time, teams of dedicated experts continue to conduct research into pioneering systems based on Robotics, AGVs and Industry 4.0 technologies, while addressing the specific challenges of individual market sectors.
"We are successfully rolling out this strategy worldwide; it allows us to develop customer-specific products and to identify and respond early to new challenges," state managing directors Brigitte Thalmann, Peter Berlik and Peter Lambrecht. "In order to safeguard our ability to develop and implement customized high-tech solutions, we made a strategic decision to expand our Giebelstadt facility. The enhanced infrastructure, with a new office complex and a corresponding increase in headcount, is a key step in this journey."
The five-story complex comprises a central element with two wings and is scheduled for completion in 2020. It will offer 7,000 m² of space suitable for 450 office workstations, plus conference rooms. The state-of-the-art building will enable SSI Schaefer to effectively address its growing business needs.