SSI Schaefer to deliver automated logistics solution for Schou
6th January 2022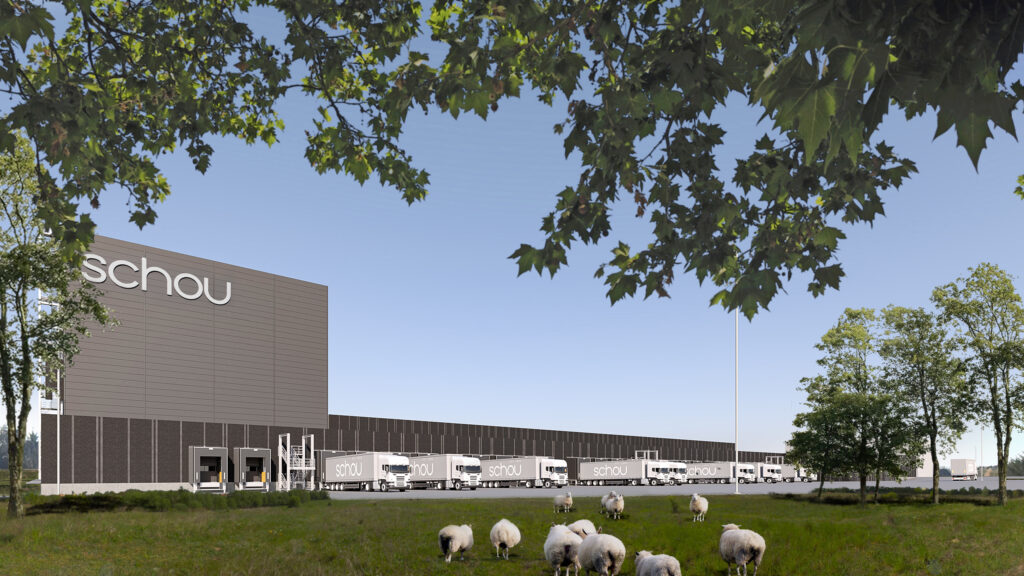 Schou, the largest Scandinavian retailer of non-food items, has commissioned SSI Schaefer as a general contractor for its new automated logistics centre in Kolding, Denmark. The company's business is B2B selling to the majority of Nordic retail chains and foreign retail customers.
SSI Schaefer was selected because of its flexibility in offering and a solution-based approach. The contractor suggested a few key changes to the layout to reach higher project output at optimised costs.
Schou has been supporting its operations from a manual warehouse so far. The company identified the need for automation of the processes considering the recent growth and future expansion plans. Automation will help the wholesaler to save money and efficiently utilise the available facility's space. Therefore, as soon as the new facility is ready, Schou will move its entire operations and storage there from multiple smaller manual logistics centres.
The new building is divided into seven functional areas completing the cycle from receiving goods to shipping them to customers. SSI Schaefer is contracted to deliver five of these areas and to ensure 39,792 storage locations in the high bay warehouse.
The goods-in area will be equipped with a wrapping machine to pack pallets in plastic for more secure movement and storage. There will also be a NOK (not ok) station in order to efficiently control and correct any minor errors of the goods. The pallets will then be delivered to 42m tall automated high bay warehouse by a conveying system. The goods will be picked up by six SSI Exyz Storage-retrieval machines and placed for double-deep storage.
Schou requested SSI Schaefer to build two functional zones for shipping – a direct automated outfeed and a campaign picking area. The campaign picking area will be utilised for large volume sales or special campaigns. This outfeed is intended for manual picking with forklifts for shipping at 60 positions. However, the positions will be filled automatically preventing out of stock situations. The second outfeed area, located opposite the truck gates, consists of seven conveyors and is intended for direct shipping.
The new warehouse by SSI Schaefer will serve as a full-cycle logistics centre to support the business. The project will be wrapped up and handed over to the customer in summer 2023.