SSI Schaefer in Deal to Equip Large Leeds DC
31st August 2018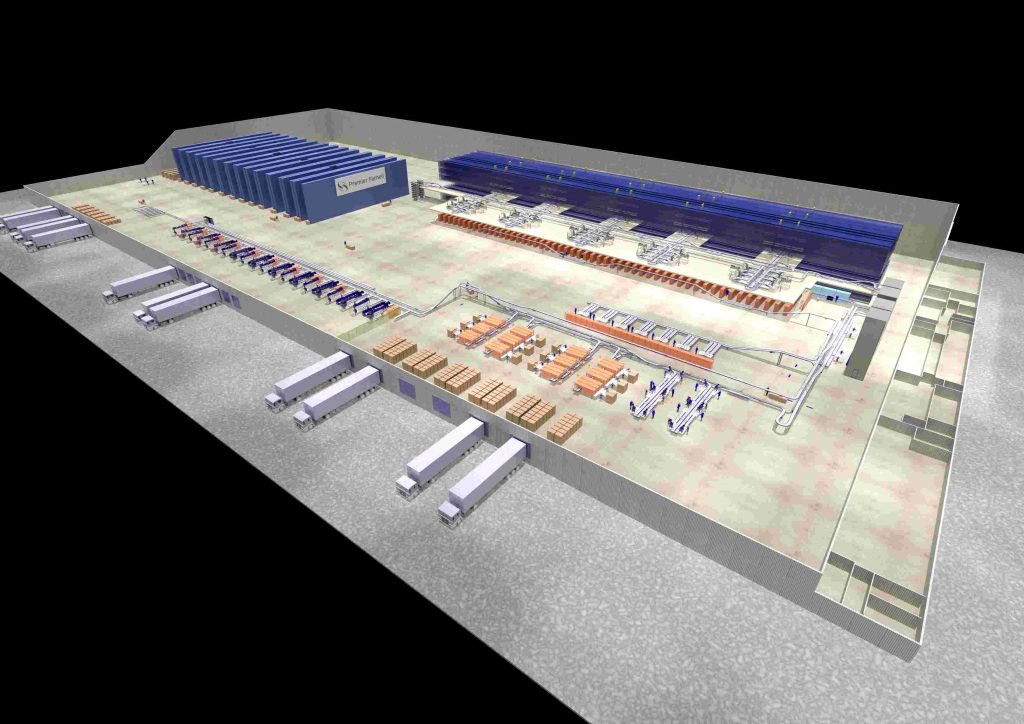 Intralogistics expert SSI Schaefer has signed a contract with global technology development distributor, Premier Farnell, to equip the company's new Leeds Distribution Centre with a state-of-the-art order fulfilment solution.
Construction work started on the high-quality 361,000 sq ft distribution unit at Muse Developments' flagship Logic Leeds site on 29th March. The DC project, which will be the largest ever warehouse development in Leeds, is scheduled to be completed by the end of the year. The main contractor is Derbyshire-based Bowmer and Kirkland and the site is expected to be fully operational by late 2019 / early 2020.
SSI Schaefer says it has been working closely with Premier Farnell for nearly two years to develop a solution which will enable Premier Farnell to meet considerably increasing business demands, while delivering a high return on investment. At the heart of the fully integrated solution is SSI Schaefer's highly efficient Navette Matrix System, which operates alongside vertical lift storage machines and conveyors backed up by conventional shelving and pallet storage. All elements of the solution are controlled by SSI Schaefer's WAMAS® warehouse management system and processes have been designed to consider the nature of the product and the current regulations governing its handling and storage.
Nick Wilkins, Chief Supply Chain Officer for Premier Farnell said, "This contract with SSI Schaefer is a key milestone in the delivery of a modern warehouse for the Premier Farnell Group, positioning the business for future growth. Our success is based on fulfilling market leading delivery promises. In partnering with SSI Schaefer we will continue to provide that service, supply our network of eight other warehouses across the globe, and develop core value-adding services for our customers right from our warehouse operations. We are very pleased to be working with SSI Schaefer."
SSI Schaefer's Managing Director, Jaap Vos stated, "We are delighted to be working in partnership with Premier Farnell. Delivering an advanced system to enhance and support their operation creates the opportunity to continue to develop solutions ahead of anticipated future requirements."