SSI Schaefer awarded as ÖKOPROFIT company
9th August 2022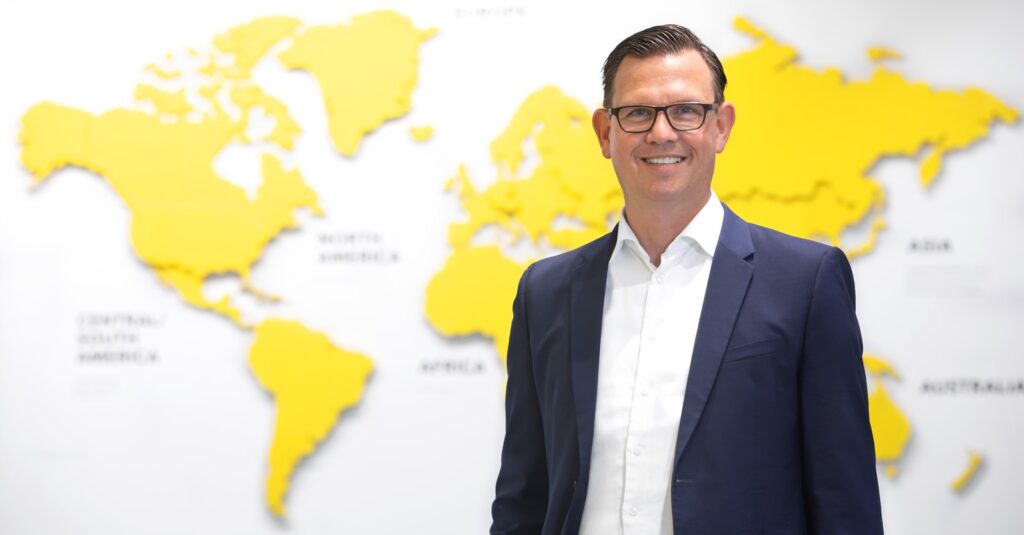 Protecting the environment and climate, reducing operating costs, and optimally preparing one's company for the challenges of the future – this is the basic idea of ÖKOPROFIT, a cooperation project between municipalities, local business and local partners. After a year of intensive testing and consulting by the expert network, the participating companies, including SSI Schaefer / Fritz Schäfer GmbH at the Neunkirchen site, received their awards in June.
The intralogistics expert is consistently pushing ahead with its sustainability strategy. Its focus is on the expansion of sustainable intralogistics for customers as well as its own sustainability. Steffen Bersch (pictured), CEO of the SSI Schaefer Group: "Sustainability, as we understand it, is an interlocking of social commitment, ecology and economic viability. Sustainable management and ecological action ensure the future viability of our company. This holistic approach defines SSI Schaefer's sustainability strategy."
The award as an ÖKOPROFIT company now confirms that the company has a practicable and efficient environmental management system at its headquarters in Neunkirchen. The environmental program set up by SSI Schaefer includes measures such as reinvesting in an energy-efficient compressor station, replacing diesel-powered forklifts with electric forklifts and switching the energy supply to green electricity.
The SSI Schaefer Group's sustainability report will be published shortly, which will provide an overview of the international measures within the sustainability strategy.