Shuttle System in the US
6th August 2019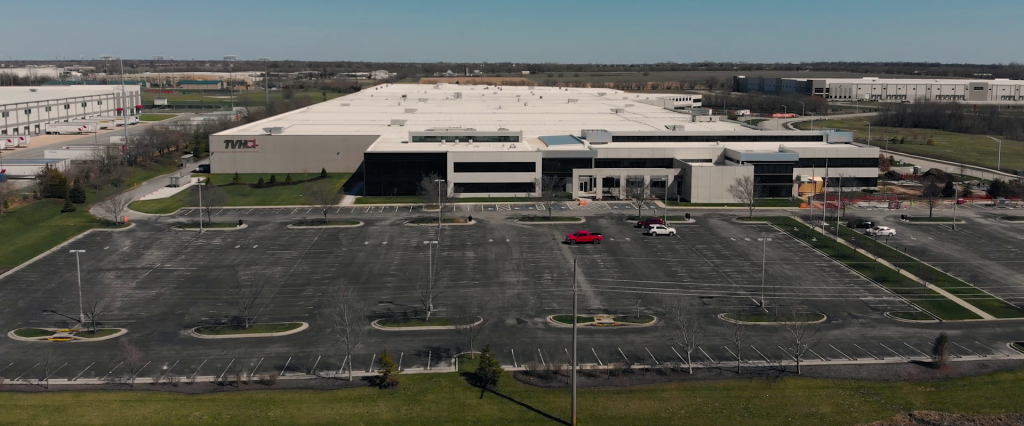 In the state of Kansas, USA, TGW recently completed an automated distribution center for spare parts specialist, TVH Parts Co. This included a five-aisle shuttle system with 51,000 storage locations, combined with highly efficient goods-to-person picking workstations ensures maximum flexibility. Thanks to the new TGW automation, it was possible to increase throughput, while reducing manual workflow. TVH customer`s now benefit from better service, as well as extended order placement deadlines.
TVH specializes in the distribution of spare parts for industrial trucks and agricultural vehicles. Its portfolio includes parts for forklifts, working platforms, wheel loaders, excavators, and tractors. Founded in 1969 in Belgium, the company is now active all over the world. In 2016, TVH generated sales of EUR 1.4 billion with a workforce of 5,400 employees. TVH´s North American headquarters and logistics hub is located in Olathe, Kansas, where TVH employs over 1,000 people in the Americas. More than 5,500 orders leave the company's national distribution center every day.
The five-aisle shuttle system and the ergonomic 1:8 goods-to-person workstations were integrated into the existing building, seamlessly fitting into existing workflows. The solution was designed in close coordination with the system at TVH's headquarters in Belgium, for which TGW was also contracted. As a result, synergies can be optimally utilized, both in plant design as well as for the WCS (Warehouse Control System) interface. The shuttle is ready for future growth, and can easily be doubled to ten aisles.
"We decided to invest in a new system due to our fantastic growth in the number of SKUs we have to manage. The main design criteria for us was flexibility. We wanted a solution that can handle the current growth but also our future growth – so we needed it to be modular," says Rod Strickland, Director of Logistics at TVH.