Robotics innovator Exotec at IMHX
22nd August 2022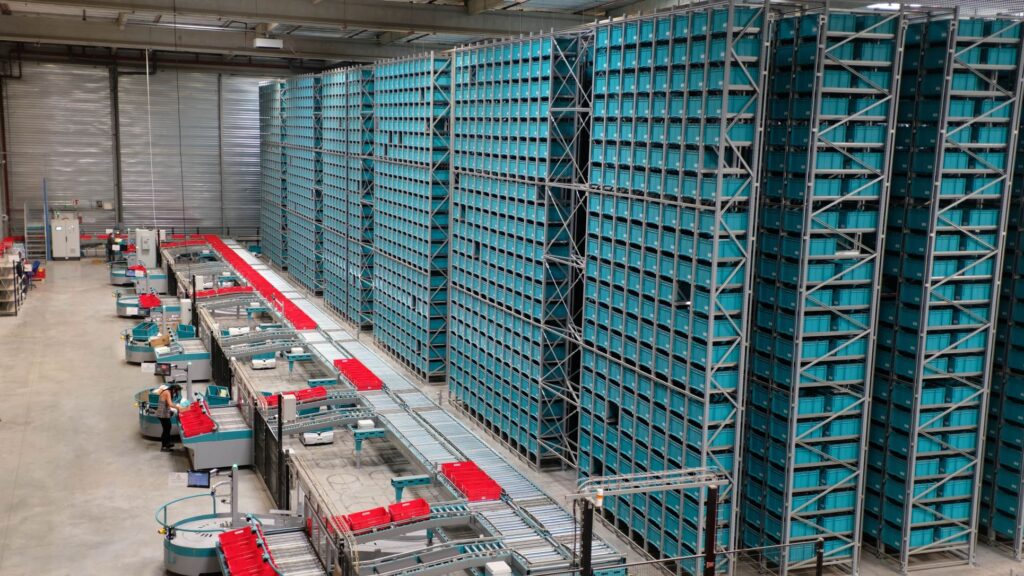 Exotec, a provider of warehouse robotics and French technology unicorn, is set to attend IMHX 2022 in Birmingham on 6-8 September (Stand 5F100), to demonstrate its pioneering Skypod and Skypicker products.
Exotec's flagship product, Skypod, is an order-picking automation system which combines innovative software with robotics technology which can climb racks up to 12m in height and retrieve products autonomously, before delivering totes to human-staffed or automatic picking stations. Racks are fully scalable, therefore enabling increased storage capacity and flexibility to adapt to the architecture of a warehouse.
Skypod maximises the storage density per square metre of floor space, without compromising speed of retrieval or flexibility, making it indispensable for organisations who want to maximise warehousing space. The system can continually operate without impacting performance, and robots can also be added at any point to increase capacity during peak periods and during operational scaling. All of this is controlled by Exotec's proprietary Astar software that manages the task planning, tracking, and recording of bin positions and Skypod robots in real time.
Skypicker is an articulated arm that works in tandem with Skypod. It can move solid objects weighing up to 2kg and each station can pick up to 600 items per hour. It allows for the simultaneous preparation of four orders and the transfer of these items to the next station for order completion by human staff. Skypicker is controlled by Exotec's proprietary Astar software, which synchronises the arm with other robots in the warehouse.
There will be a live demonstration of the Skypod system and a video demonstration of both the Skypod and Skypicker products at IMHX.
Romain Moulin, co-founder at Exotec, said: "Attending IMHX will be an excellent opportunity for people to see our systems up close, and learn more about our ambitious plans for the UK and beyond.
"The last few years have been a tremendous success for Exotec which has seen us expand beyond the French market and significantly build our international presence. Our ground-breaking Skypod and Skypicker products allow organisations to support staff members working in their warehouse while sustaining activity growth, focusing on innovation, increasing productivity and reducing workplace strains."
Moulin concluded: "We see enormous potential for robotics to transform warehouse order picking processes by increasing efficiency and making life easier for human staff. We believe we have a suite of products that sets us apart from other providers in the industry. We're looking forward to welcoming visitors to our stand in Birmingham in September."
CLICK HERE to watch a video of Skypod and Skypicker in action.