Retail Chain JYSK Commissions New WMS for Bulgaria DC
7th September 2017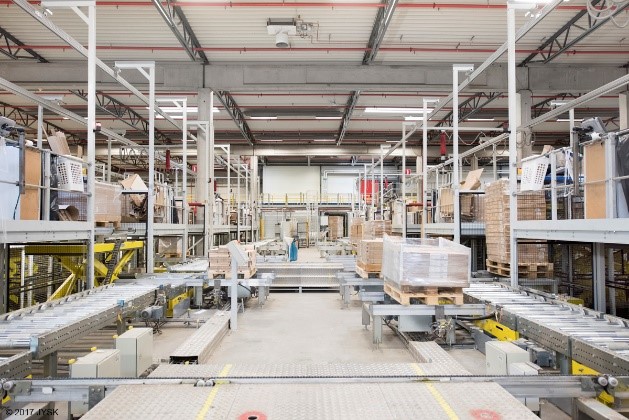 Retail chain JYSK, trading in Germany and Austria under the name DÄNISCHES BETTENLAGER, has commissioned logistics software specialist inconso to implement a holistic SAP based warehouse management solution for the new Distribution Center Bozhuristhe (DCB) near Sofia, Bulgaria. From there, the company will be able to provide even better service to customers in Bulgaria, Romania and the west Balkan area. To this end, inconso is to deliver the warehouse management system SAP EWM (Extended Warehouse Management) together with the material flow system SAP EWM MFS and the inconso add-ons inconsoSIM and inconsoS/Line.
The warehouse solution based on SAP EWM 9.4 provides JYSK with efficient processing of inventory management with significant reduction in delivery time in the Balkan area. Approximately 10 million transport kilometres will be saved a year, in light of the fact that JYSK has doubled the number of stores in Bulgaria within the last year and expects to keep expanding its business. JYSK will benefit from a dynamic allocation of the picking area and a suitable replenishment concept as well as truck optimization and resource planning which inconso is able to implement due to SAP EWM's flexible data model.
The material handling equipment and automated storage and retrieval system for the DCB will be delivered by system integrator Consoveyo, a Körber Logistics Systems company. It consists of two high bay warehouses with a capacity of 120,000 pallet locations. These high bay warehouses will be connected with the inbound, picking and shipping areas via an extendable rail-guided vehicle (RGV) system for fast, flexible and optimized transportation of goods within the facility.
Go-live is planned for 2018 and will be accompanied by emulations based on inconsoSIM that allow for realistic tests of all warehouse procedures before the distribution centre enters into full-load operations in a second stage in 2019.