Report Demonstrates Commitment to Climate Protection
21st September 2023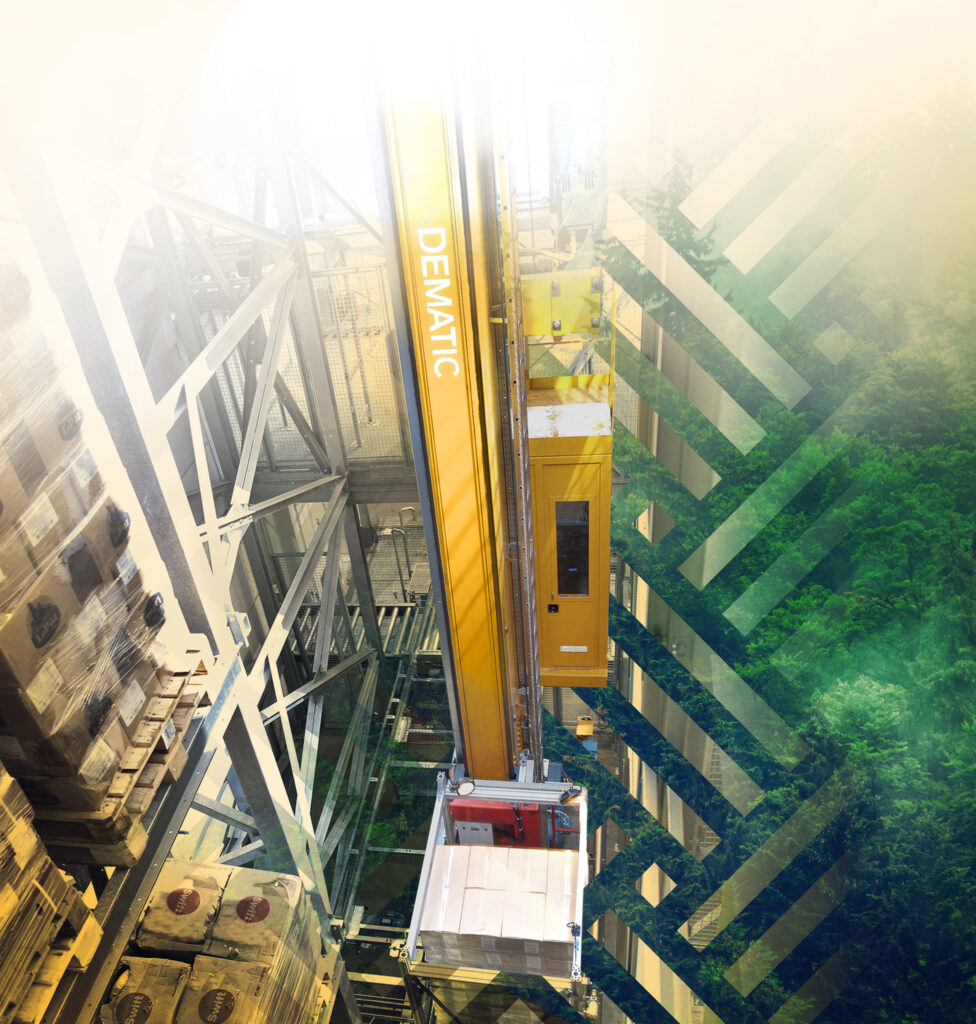 With its Sustainability Report 2022 now available, Dematic provides the latest data on its comprehensive commitment to climate protection. According to the report, Dematic has emitted 24 percent less greenhouse gases (GHG) compared to 2020. The company's water consumption fell by 37 percent globally over the period, and total waste dropped by 7 percent. By the end of the year, 81 percent of all Dematic sites also had an ISO 14001-certified environmental management system (EMS). To this end, numerous European sites were awarded the EcoVadis Platinum seal.
"Sustainability is not just a vision, but a commitment that we actively live by. By publishing our sustainability report, we are sending a strong signal for transparency and responsibility. Our goal is for all sites to have ISO 14001 certifications by 2024," says Bernard Biolchini, the executive vice president, EMEA, at Dematic.
Strong evidence of Dematic's progress in terms of sustainability is the award of the EcoVadis seal to numerous European locations. "Many of our operations, such as the DACH market, the UK, Spain, Italy, and Czech Republic all received a platinum rating, which is the highest distinction from EcoVadis, placing them among the top one percent of companies in terms of sustainability," notes Biolchini.
Additionally, Dematic has set several sustainability targets related to its supply chain, helping to ensure that over 45 percent of its most strategic suppliers also received the EcoVadis seal or equivalent certification last year. By year end 2023, all high-risk suppliers will be required to submit their sustainability data to EcoVadis or comparable sustainability evaluating organizations and by 2025, this will then apply to all of the company's direct suppliers.
In 2022, Dematic also achieved notable improvements in other areas of environmental protection. Though business activity has been dynamic since the pandemic subsided, the company has managed to reduce the overall volume of its Scope 1 and 2 GHG emissions, cutting them by 24 percent compared with 2020. Fittingly, the intralogistics specialist is also one of the nominees for the inaugural German Sustainability Award. The prestigious award recognizes exemplary sustainability performance in business, communities and research. "A renewed recognition of our commitment to a sustainable future," beams Biolchini.
The intensified measures to reduce the volume of waste are also having an effect: the total volume of waste fell by 7 percent to 3,727 metric tons last year. "This success can be attributed to new processes at our production sites, as this is where the greatest potential for improvement lies," explains Biolchini. To leverage them, Dematic regularly analyses and evaluates methods used and looks for innovative solutions to reduce waste and scrap – from traditional recycling to material recovery.
"Efficiency has always been one of the reasons for Dematic's success. Our customers expect us to make their processes more efficient. We place this very same demand equally on our own processes. That's why we also continuously review our processes and identify where and how we can most effectively mitigate the impact of our operations on the environment," says Biolchini. With this in mind, in 2019 Dematic began implementing an ISO 14001-certified environmental management system (EMS) across all of its international sites. Certified by an independent body according to strict ISO criteria, the EMS ensures continuous, systematic improvement in environmental performance. As of December 2022, the rate of suitably certified sites stands at 81 percent. The declared goal is to reach the 100- percent mark by 2024.
The subject of the sustainability report is the business activities, performance and key figures for fiscal year 2022 or January 1 to December 31, 2022.