Predictive Maintenance Monitoring Now Offered by NORD
5th December 2019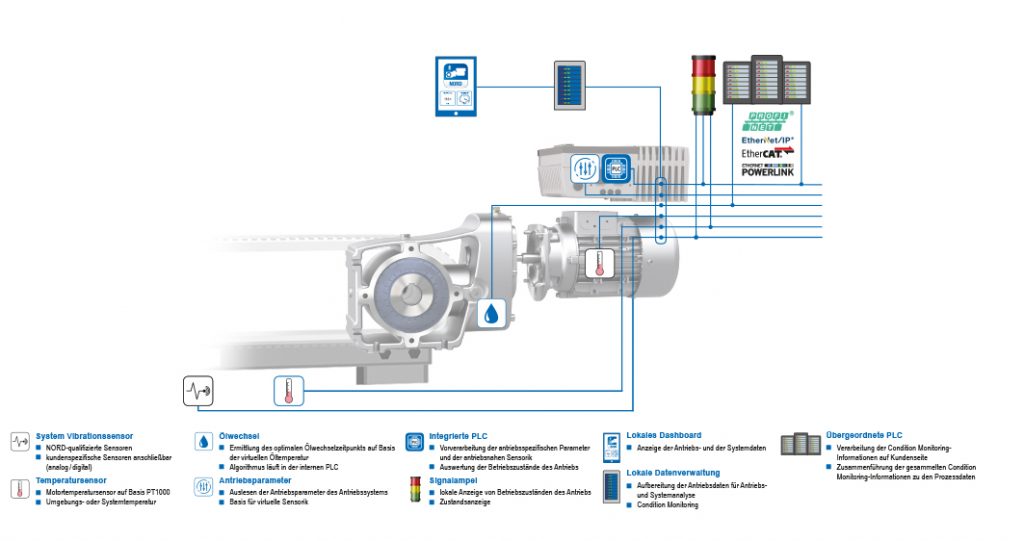 NORD DRIVESYSTEMS has released a product to monitor predictive maintenance concepts.
The system regularly or permanently records drive and status data in order to optimise the operational safety and efficiency of machines and plants. Based on this information, concepts for predictive maintenance can also be developed. Fast, efficient and comprehensive evaluation of analogue and digital data (measurements, signals and operating parameters) by the intelligent PLC in the drive electronics is at the heart of it.
The objective of predictive maintenance is to maintain machines and plants proactively and to detect changes at an early stage, to reduce downtimes and to increase the efficiency of the entire plant. A status-oriented maintenance replaces the traditional time-based maintenance. The detection and avoidance of impermissible operating states at an early stage avoid unplanned downtimes and machine failures. Predictive maintenance enables plannable machinery and plant downtimes based on real drive and process data. For plant and machinery operators using drive technology from NORD DRIVESYSTEMS, this results in a reduction of service and material costs as well as increased plant availability. Further advantages are a longer service life of components and machinery as well as a plannable and cost-optimised maintenance.