Precisely Timed Supply Processes
6th August 2019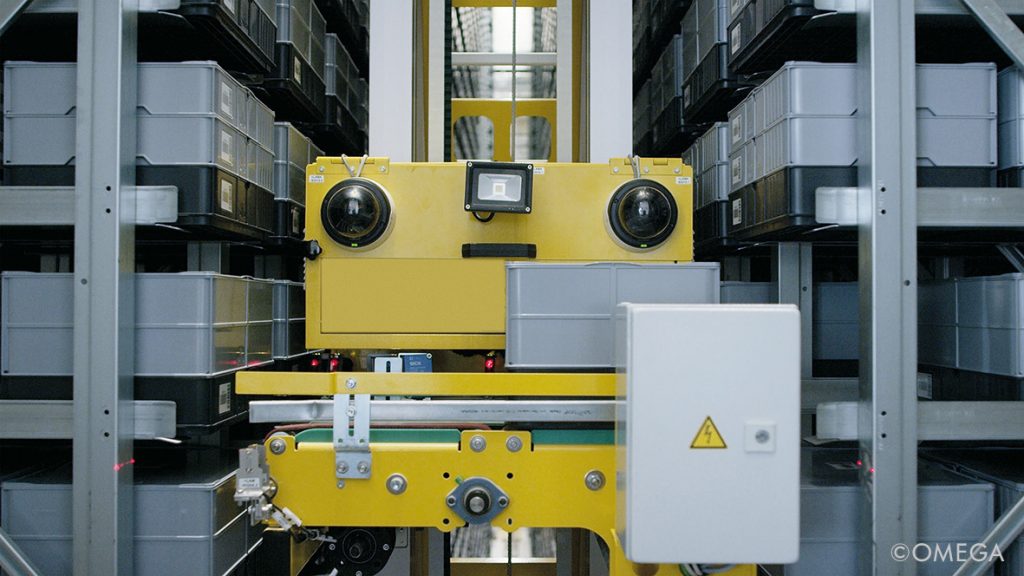 Networking, information transparency, technical assistance and decentralised decisions are key cornerstones of a 'smart factory'. Companies that systematically interlink and largely automate production and logistics are already creating a solid foundation on which smart factories can grow and thrive. And people continue to play an important role. State-of-the-art technologies relieve them from monotonous work and create an atmosphere that contributes to increasing employee satisfaction and motivation.
In the development of new manufacturing facilities, the focus remains on production in many cases. Material flow, on the other hand, is assigned a more secondary role. However, in the age of Industry 4.0, which is already feasible and based on the core idea of a smart factory, such differentiation or decoupled planning is increasingly being called into question. Instead, holistic concepts are needed so that all processes in production and logistics can be networked and flexibly synchronised. Another advantage is that space requirements are reduced thanks to minimised stocks.
In addition to automated distribution centres, the Swiss Stöcklin Group has also recently implemented a number of projects on a turnkey basis, especially in this segment of production logistics, taking into account the strategic and business objectives of the customers. The individual optimisation of space, time and resources is supported by a broad range of hardware and software products from our own production. As a global intralogistics provider and general contractor based in Dornach, Switzerland, we supply and implement our solutions ourselves – all from a single source.
Omega, a brand of the Swatch Group, also made use of this offer to build a new luxury watch factory in Biel, in the canton of Bern. This new production facility, which was built according to the most modern ecological criteria and blends in harmoniously with the urban environment, combines both assembly and quality control under one roof, as well as a fully automatic small parts warehouse with connected conveyor technology. It also houses zones for packaging and the provision of the finished goods for shipment. "The implementation of a new logistics concept was intended to optimise material flow and storage facilities and adapt order picking and storage capacities to future requirements," reports Domenico Palombo, who oversees French-speaking markets in the Stöcklin Logistik AG Systems division. The focus was also on the highest level of performance and availability over the entire life cycle of the system, as well as maximum flexibility. In parallel, the costs associated with the processes had to be reduced.
Since its launch at the end of 2017, the fully automated small parts warehouse has been the core of the new, five-story production building, which has for all intents and purposes been constructed around the intralogistics system. It manages a variety of components and watch heads, which are sorted and stored according to work steps and picked on different floors. Specialists in their field go to work there, precisely assembling movements with dials, hands, cases and bands under clean-room conditions. Some controls and logistics tasks are assisted by robots. After completion, the finished watches are packaged and sent to shipping via specially designed conveyor technology.
The automatic small parts warehouse offers space for more than 30,000 containers with double-deep storage. In order to best protect the valuable goods in the warehouse, the entire system was rendered inert. In the case of Omega, the preventive fire safety concept provided for a reduction in oxygen content to just 15.2 per cent. In this way, it is preventatively ensures that no fires can be started in the first place. The warehouse is stocked with four BOXer storage and retrieval machines from Stöcklin Logistik, each equipped with a load handling device. In Mr Palombo's words: "Energy efficiency was a big topic right from the beginning. We meet this demand with the lightweight design of the BOXer, which, thanks to this design principle, is one of the most energy-efficient small parts units on the market with comparable performance."
Due to its modular construction, the BOXer is also designed for maximum flexibility and scalability. And the implemented warehouse management system (WMS) with integrated material flow control is used to continuously initiate storage and retrieval strategies under consideration of up-to-date daily requirements. As a result, the small parts units do not always drive at the highest possible speed, but adjust their pace as needed. This reduces both component wear and energy consumption, saving resources and avoiding unnecessarily high operating costs. At the same time, there are sufficient reserves to provide the required maximum performance at system-level peaks.
The system (27x10x14 meters – LxWxH) extends over three floors –the basement, the ground floor and the first floor. The remaining floors are connected to the system via lifts, which move the goods vertically. For storage and transport, Omega uses special containers measuring 305x405x230 mm, which can be identified by means of two individual EAN barcodes affixed to each container. In total, the automatic small parts warehouse can handle around 1,000 container movements per hour. The integrated warehouse management system acts as a central control entity, ensuring consistent inventory transparency and efficient use of all resources.