New warehouse for Fagron to feature KNAPP technologies including YLOG-Shuttles
12th November 2015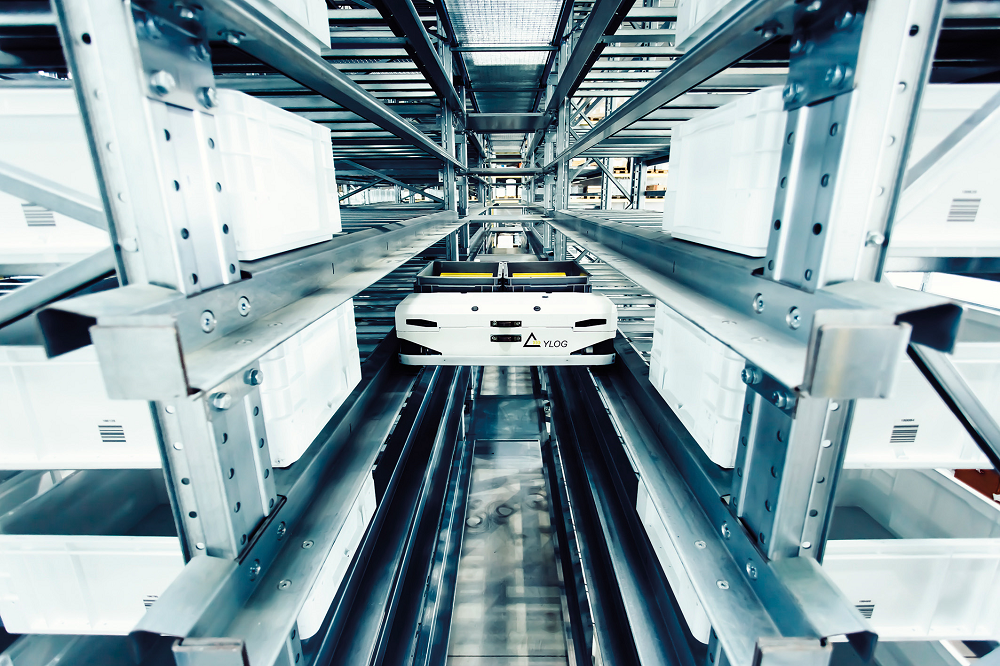 Fagron, the global market leader in pharmaceutical compounding, has commissioned KNAPP to kit out its new warehouse in the Belgian town of Nazareth, southwest of Ghent.
KNAPP has previously supplied automated handling solutions for two of Fagron's distribution centres in the Netherlands, at Oud Beijerland and Capelle aan den IJssel. The new Belgian facility, which is expected to go live in the second quarter of 2016, will accommodate manual production operations and highly efficient automated logistics. The new material handling solution will not only feature systems from KNAPP but also the YLOG-Shuttles of its subsidiary, YLOG Industry Solutions.
Travelling between levels via lifts at the aisle ends, the YLOG-Shuttles are unique in their ability to move both crosswise and lengthwise in a store. With swivelling wheels and an innovative power supply system, they can move in either direction within the racking by rotating. This allows the YLOG-Shuttles to reach every location in the store and also – through the addition of spurs – to serve workstations directly, making the solution especially suitable for production or assembly applications.
Explains Craig Rollason, Managing Director of KNAPP UK Ltd, "With the ability to add YLOG-Shuttles to more levels and also to add more racking, the system is scalable to each client's needs, so it is the ideal solution to grow with a business over time. Equally, it can form a cost-effective element for handling low- or medium-throughput items as part of a larger solution."

In addition to 10 YLOG-Shuttles, the new solution for Fagron will feature KNAPP's proven Streamline conveyor system, its ergonomic Pick-it-Easy-Health fulfilment stations and a person-to-goods picking area.