New Stockholm automated logistics facility
11th August 2021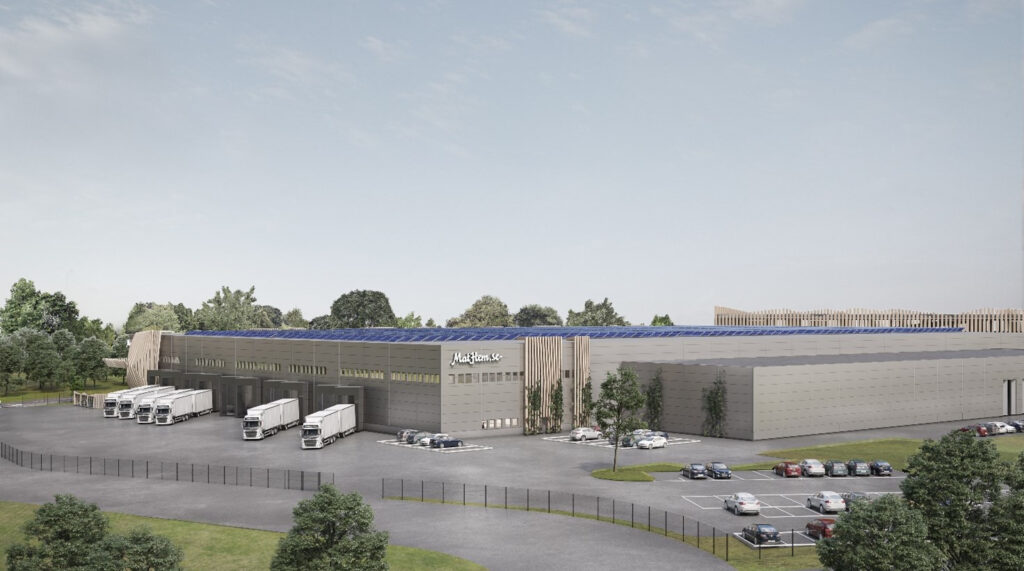 Mathem is growing at a fast pace together with the food retail e-commerce industry in the Nordic countries. The establishment of a new logistics facility in Larsboda, south of Stockholm, is an important piece of the puzzle for continued expansion. An equally important aspect is the specially designed automation solution from SSI Schaefer.
Mathem was established in 2007 as an online grocery store and has seen since a huge expansion with more and more returning customers. Currently the operations are conducted in Stockholm, Gothenburg and Malmö and their surrounding areas.
With a constantly evolving and changing customer offering, a high degree of flexibility is a must. The solution must also meet customers' demands for increased and faster availability, which has been one of the major driving forces during the project. SSI Schaefer was selected because of its flexibility and adaptivity to Mathem's business needs and productivity goals.
"E-commerce for food retail is an exciting industry where we have seen high growth rates all over the world, especially during the last year. Mathem is a very important project for us at SSI Schaefer. This clearly shows that we are at the forefront of efficiencies in the market segment that we see continuing to grow. It is exciting to be able to contribute to and support Mathem in achieving its goals," says Hans Ekström, Solution Design Manager Automation at SSI Schaefer.
With Mathem's project, SSI Schaefer position itself even stronger in e-commerce for groceries. An area that places higher demands on automation solutions than typical e-commerce in retail due to larger orders and higher capacity. SSI Schaefer already has extensive experience in automation for food retail with several large projects in the Nordic countries. For example, the largest automation solution in Europe for Coop and automation with a strong sustainability focus for ASKO.
"I am glad that the deal is finally through. In a short time, and in close collaboration with SSI Schaefer, we have found a solution that provides the conditions to continue our fantastic growth journey and to achieve our set profitability goals. Every day, tens of thousands of items, in any combination, must be picked and delivered to our customers as quickly as possible. The solution will also offer our logistics employees in Sweden the best working environment! We have come a long way and made many important decisions and now the real work begins to achieve this," comments Henrik Peitz, COO at Mathem.
The installation will begin this autumn and the goal is to release the new facilities into operation during the second half of 2022.