New Split Tray Sorter Launched
9th March 2021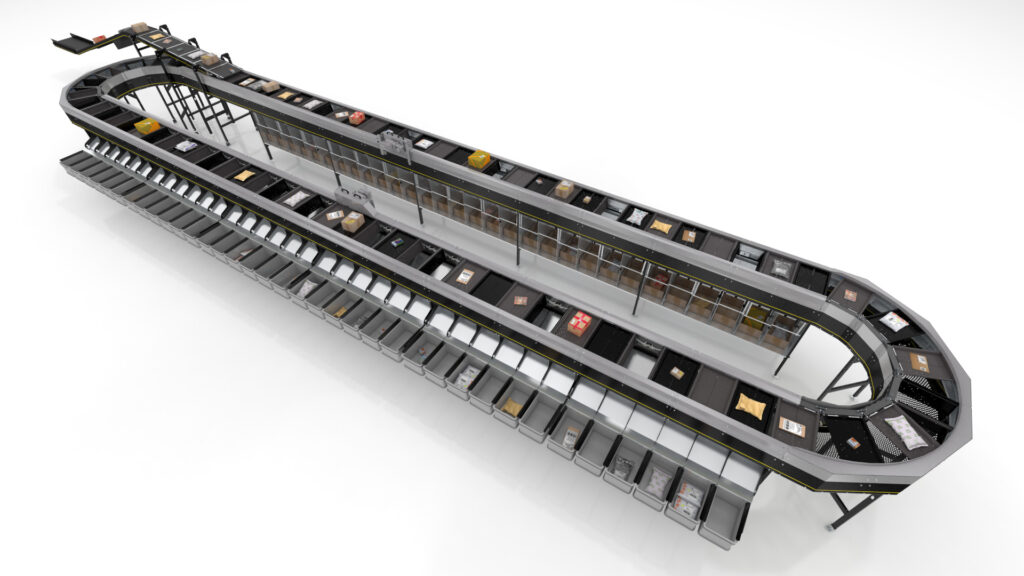 Interroll has launched a new drop tray sorter to its range of automated sortation solutions – the Split Tray Sorter MT015S.
The new product makes it easier for companies to enter the e-commerce market or can be used as a flexible addition to existing sortation solutions, for example in the fashion industry, the pharmaceutical industry, and for parcel service providers.
The new Split Tray Sorter ensures maximum availability, very long service life, and fast payback times for the automatic sortation of conveyed goods weighing up to 12 kilograms. This makes these compact and flexibly expandable systems particularly suitable for system integrators who want to enable their customers to implement e-commerce or omnichannel strategies that are as powerful as they are economical, for example in the fashion or pharmaceutical industries. In addition, the new Split Tray Sorter in combination with Interroll's crossbelt sorters provides logistics service providers and courier, express and parcel service providers with an ideal solution for making customer-oriented distribution centers even more productive by efficiently separating small parts sortation from other transport goods.
Even during the planning and development of the new Interroll Split Tray Sorter, special consideration was
given to efficient manufacturing processes in order to realize optimum benefits for customers and end users.
"Because short project lead times give our customers a decisive competitive advantage, we focused not only
on technical performance and quality but also on very short delivery times for our customers," says Steffen
Flender, Managing Director of Interroll Automation GmbH.
Interroll announced a new CEO in January – click here to read more.