New KAUP Double Pallet Handler Innovates in Key Areas
6th September 2016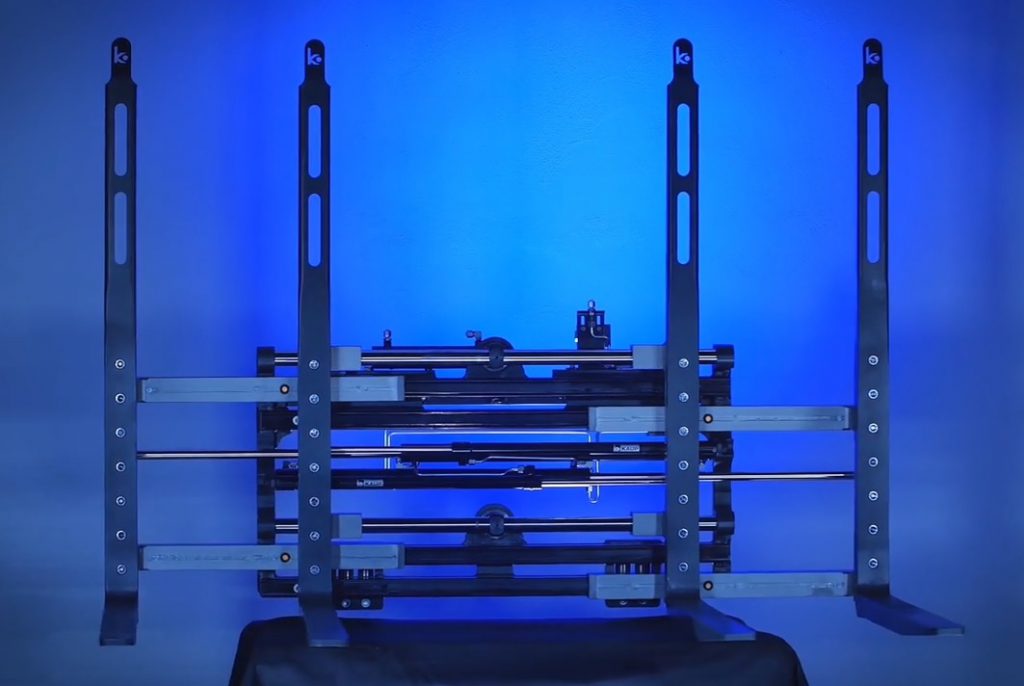 The new KAUP Double Pallet Handler range T429C, to be released September 2016, has been completely re-designed with many new innovations. These modifications have made vast improvements to many key areas when materials handling.
After rigorous testing and research, KAUP has succeeded in achieving substantial changes in three main areas. Firstly, it has improved the visibility through the attachment. Secondly, it has drastically reduced the lost load centre and thirdly as a result, the residual capacity has increased significantly.
KAUP has completely changed the design of this attachment; the clamp body has been newly designed with double T-profiles and the hose lines have been changed with firmly-installed steel pipes.
The new Double Pallet Handler also has two sets of hydraulically-operated forks, which function in a synchronized way, ensuring the centre pick-up of the load is guaranteed. This motion provides a quick and efficient method of handling goods.
Shaft guidance has been added to the inner forks, along with different sideshift cylinders. The fully-welded sideshift unit drastically reduces the lost load centre, thereby significantly increasing the residual capacity of the forklift truck. At the same time, the opening and closing cycles of the new T429C are approximately one third quicker than those of the previous model. All of these changes, along with the fact that the new Double Pallet Handler consumes 20% less energy, makes it an integral part of any operation.
Visit B&B Attachment stand 11N61 at IMHX 2016 to see the new KAUP Double Pallet Handler, along with a range of B&B and KAUP's latest innovations. These include the B&B BlockMaster range, KAUPS New Rotating Roll Clamp attachment, LayerMaster and Keg Clamp attachments and the New KAUP Reach Forks, to name but a few. The B&B team of specialist staff will be on the stand, offering years of industry knowledge and advice to help solve your materials handling problems.
Established over 35 Years ago, B&B Attachments Ltd offers the largest range of products from a single source. With customers throughout the UK and Europe, B&B continues to build on its reputation for offering the most comprehensive aftercare service available in the attachment field.