New Gripper Launched by OnRobot for Smaller Payloads
20th February 2020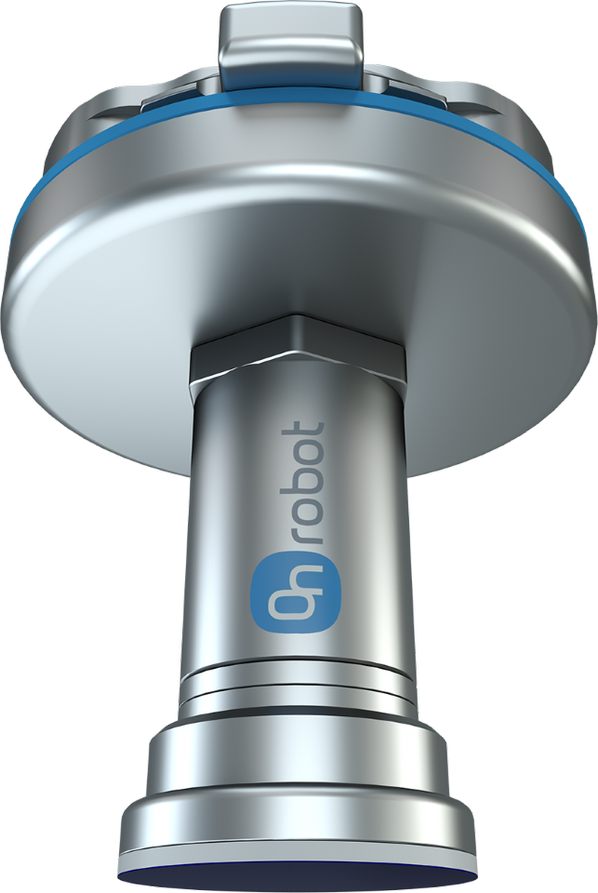 Robotic end-of-arm tooling specialist OnRobot has launched a compact, single-pad version of its Gecko no-mark adhesive gripper. The new Gecko Single Pad (SP) gripper brings the previous model's adaptability to more varied applications with smaller payloads. It is available in three sizes, SP1, SP3 and SP5, indicating the different grippers' lifting capacities in kilos.
The new Gecko SP can handle high-shine surfaces without leaving any marks, eliminating the cleaning step in the manufacturing process, thereby saving precious time and significantly improving output. The new model retains its larger sibling's ability to grip a diverse range of workpieces, including perforated ones such as printed circuit boards, aluminum mesh or head gaskets.
The award-winning Gecko gripper technology uses millions of micro-scaled fibrillar stalks that adhere to a surface using powerful van der Waals forces — the same way that geckos climb. The technology helps critically reduce costs and maintenance as it requires no compressed air or external power, and its implementation is quick and easy, thanks to OnRobot's One-System Solution platform, providing greater production flexibility with little to no programming.
"Our unique Gecko technology automates processes that no other gripper can accomplish, and now it's available in a compact, flexible format that offers our customers even more options," said Enrico Krog Iversen, CEO of OnRobot. "This plug-and-play gripper helps us fulfil our promise of offering a full range of easy, cost-effective, flexible robotic tooling that empowers customers to focus on the application rather than the robot."