New Gerry Weber Logistics Centre Features Cutting-Edge WMS
15th May 2017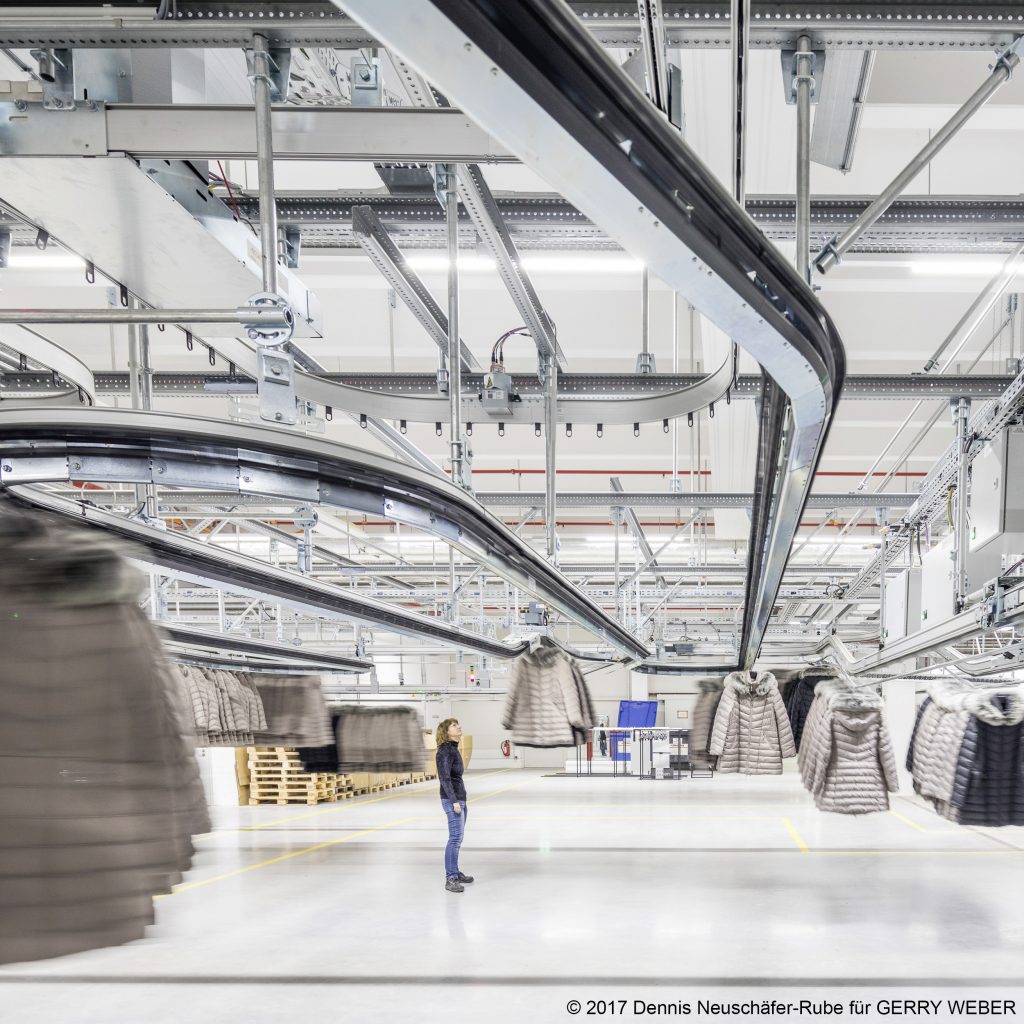 After 20 months of construction, Gerry Weber's new logistics centre in Halle/Westphalia, Germany, has gone live, uniting logistics for all textile goods under one roof for the first time. The new building, which encompasses approximately 76,000 m2 of usable space, is targeted to achieve a yearly turnover of up to 37 million products.
The logistics centre has been equipped with cutting-edge warehouse and conveyor systems, including a triple-deep shuttle warehouse as well as a high bay warehouse and special conveyor technology for hanging goods. The fulfilment version of the warehouse management system inconsoWMS X, which is tailored to the specific requirements in Halle, takes over the warehouse's complete logistics IT control – from goods receiving to store-in and picking through to goods issue and shipping.
The RFID technology in use at the retailer since 2009 was given special consideration for gapless traceability of all goods movements. The complex processes in hanging and flat packed goods shipping are managed by inconsoWMS X, which differentiates the goods from the various warehouse areas.
Furthermore, the warehouse management system bundles a number of other processes that range from multistage picking, a customised replenishment control through to automated completeness checks for packages in the goods receiving and goods issue processes. This also includes the differentiated goods management for hanging and flat packed goods which, based on the order, must be processed for joint shipping. Hanging conveyor technology is used to automatically transport the prepared hanging goods to their particular station. If an order also includes goods that are stored as flat-packed goods, bag loading is employed: Flat-stored goods are brought to packing stations that can only be operated by hanging conveyor technology and at which packages are created for flat shipping. In addition, flat packed goods can be changed into hanging goods through ironing, so that the ordered clothes can be shipped at the same time and partial deliveries are avoided.
There are 1,270 Gerry Weber stores and sales spaces, ca. 2,400 shop spaces and 270 franchise stores worldwide.