New DHL Express Heathrow Hub Reaches Completion
30th August 2016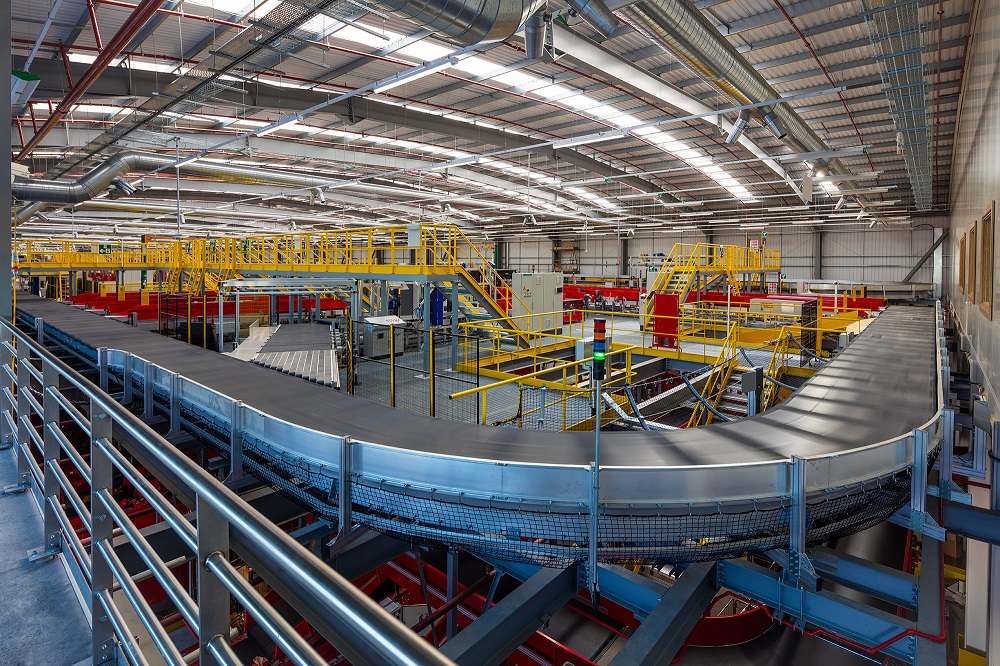 The construction of DHL Express UK's new South East operation and Head Office in Colnbrook, on the western edge of Heathrow Airport, has reached completion.
The 150,000 sq ft facility, developed by the Airport Property Partnership (APP), a joint venture between SEGRO and Aviva Investors, is part of a major UK investment plan by DHL.
The new site will see DHL Express relocate its Head Office and South East operation from its current smaller premises at APP's Orbital Park, Heathrow. With a phased transition, the new Colnbrook site will be fully operational in early 2017.
The cross-dock facility will be home to 750 employees and manage DHL Express shipments for the South East of England. Designed around the DHL parcel sorting machinery to optimise its efficiency and allow 24/7 operation, the site will bring together DHL's Distribution Centre, Service Centre and Head Office in one purpose built facility.
The new site will see capacity increase from 6,000 items per-hour to 28,000, allowing DHL to continue to meet customers' growing requirements.
The facility also boasts strong sustainability credentials. Through the installation of photo-voltaic panels and the implementation of water saving measures and air source heat pumps, CO2 emissions will be reduced by 40% against building regulations requirements. The building will achieve BREEAM 'Excellent' and EPC 'A' ratings.