New Chesterfield DC For Bilstein UK
18th February 2016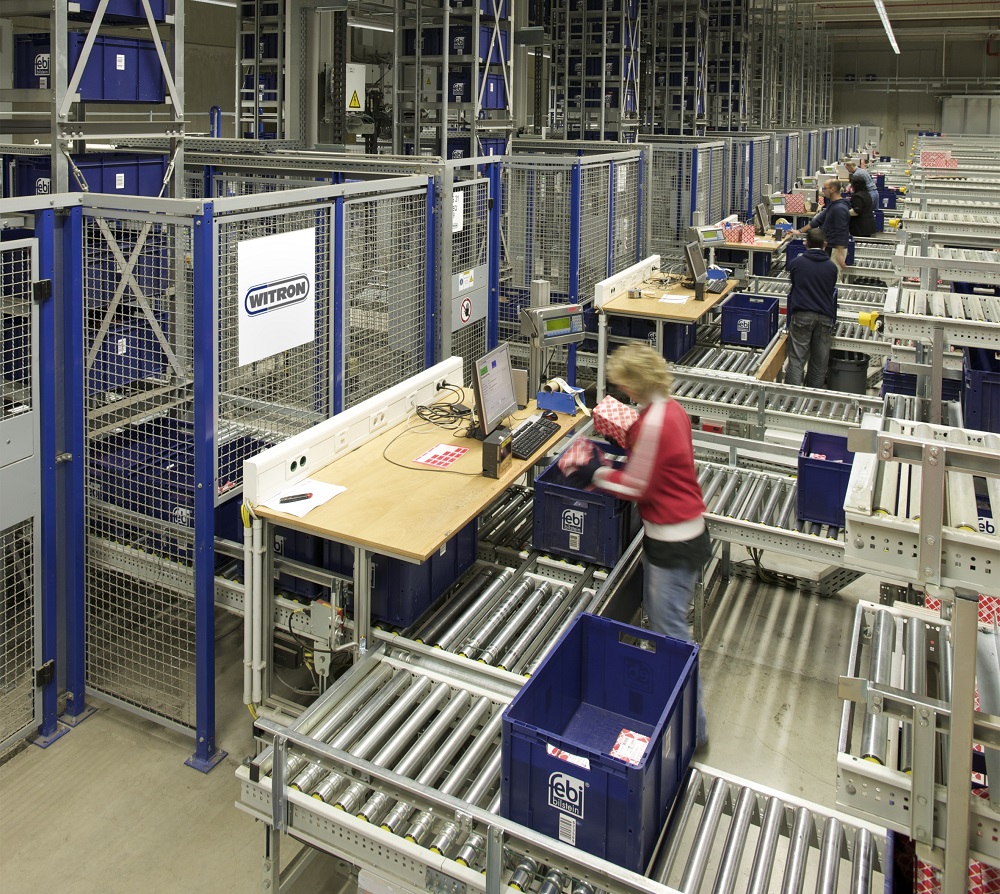 The core logistics element of Bilstein's new Chesterfield, UK 19,000 m2 (204,500 ft2) distribution centre (DC) is WITRON's Order Picking System (OPS). Starting in December 2017, 50,000 different items will be picked, packed, and supplied via dispatch cartons or dispatch modules to subsidiaries, stores, and all of the company's B2B-customers across the UK including the Channel Islands and Ireland. Sited adjacent to the M1 north-south motorway, n peak days, the DC will be able to pick more than 2,200 packages and over 800 dispatch modules from the automated small parts warehouse (AS/RS) in a cost-efficient manner using the OPS according to the goods-to-person principle. The AS/RS comprises 215,000 tote locations distributed over 12 aisles. The DC will be able to achieve impressive throughput values due to the AS/RS equipment with one stacker crane and its double loading device unit each for the handling of four totes at the same time as well as a double loop solution.
Other important areas for the packaging process, for example the reboxing workstations as well as the kitting workstations, have been integrated into the overall concept. These packaging areas are scalable and flexibly expandable in the future.
The delivery scope also includes a nine-aisle high bay pallet warehouse with more than 10,000 pallet locations as well as rack units for packaging material with integrated cantilever racks which include an additional 720 storage locations. Here, large-volume items and fast movers will be picked by means of narrow-aisle trucks. The manual high bay warehouse will also be controlled by Witron's WMS system. The orders from the various pick areas will be consolidated according to the customer's demand on a consolidation area within the dispatch area and packed to order.
The picked orders are prepared for dispatch in cartons or dispatch modules at 22 pick & pack workstations.
Ferdinand Bilstein GmbH + Co. KG, located in Ennepetal, Germany, is one of the leading manufacturers and suppliers of automotive and commercial vehicle spare parts within the automotive aftermarket. Under the Bilstein brand, the company supplies a broad assortment of spare parts to wholesalers in more than 140 countries.