NENE STORAGE PROVIDES TESCO WITH NEW CONCEPT IN SACRIFICIAL LEGS
12th December 2014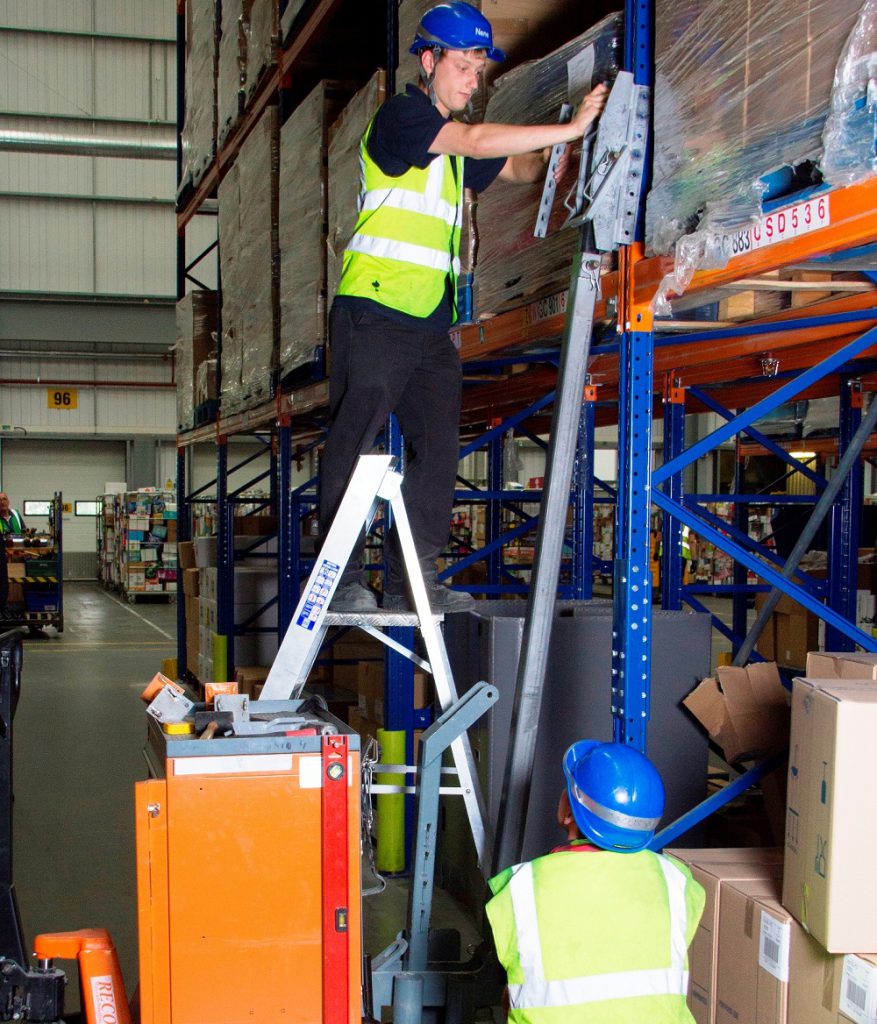 Nene Storage Equipment, a leading provider of industrial and commercial storage equipment has successfully partnered multinational grocery and general merchandise retailer, Tesco PLC, to develop an innovative new solution to repair damaged racking with minimal disruption. The new concept encompasses an enhanced, impact-tested sacrificial leg together with a specially developed machine that can support racking loads of over 20 tons whilst the leg is being changed.
Researching the sacrificial legs necessitated Nene carrying out load testing at a German university followed by impact testing in the UK so that Tesco could view how the new, more robust sacrificial leg would cope when impacted by a fork lift truck. With Tesco's engineering and health and safety departments convinced of the superiority of the new sacrificial leg, Nene then began investigating a means of quickly replacing the 7546 existing legs in Tesco's warehouse without having to download the pallets.
Hearing of a Canadian specialist machine that enabled racking loads to be supported whilst the upright was cut-out, Nene flew to Canada to investigate. Impressed with what they saw, and following a trip to the Tesco Distribution Centre by the Canadian company to view the project, Tesco purchased a number of the racking support machines for trial and assessment. Following intensive testing and demonstrations to Tesco's engineering and health and safety managers, the go ahead was given for Nene to replace all 7546 existing sacrificial legs in the distribution centre.
Prior to commencement of the project, Nene put together a team of racking fitters under the direction of its Installation Manager, Dave Miller, and organised training sessions on the specialist machines and the fitting of the new sacrificial legs. To ensure the project met Tesco's exacting timetable, the team operated 12 hour shifts working 24/7, with the aim of carrying out the work as quickly and safely as possible with minimum disruption to the working of Tesco's distribution centre.

"The project has been a complete success", said Brian Blakeman, Nene's Operations Director. "We have finished three months earlier than was specified in the contract and Tesco is delighted with the outcome. Now instead of taking days to download product to repair damaged legs, repairs can be quickly carried out by Tesco's engineering department without disruption to working practices saving precious time and money".