Mercadona Realizes 7th Frozen DC with WITRON
11th April 2023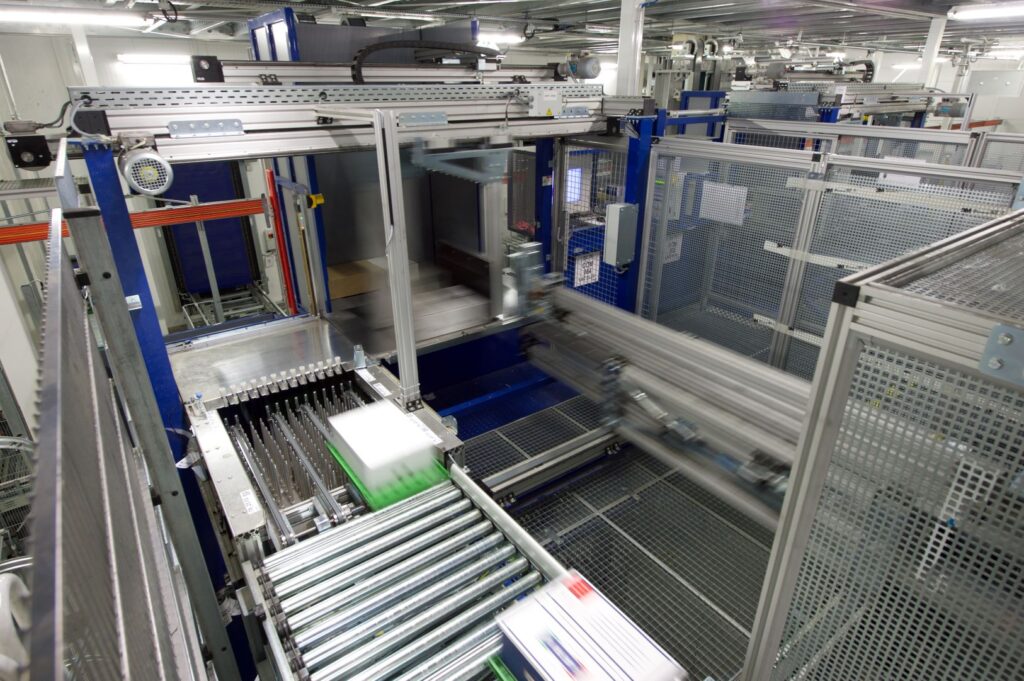 Mercadona is the leading Spanish food retailer, supplying its customers in Spain and Portugal with goods through both stores and online retailing. Now, Mercadona and WITRON are continuing their long-standing successful cooperation. At the end of December 2022, the contract was signed for the design and implementation of a new frozen food logistics centre in Parc Sagunt (Valencia, Spain). Productive use is planned for 2025.
In the future, the highly automated facility will supply almost 200 Mercadona stores from a range of more than 650 frozen items. With WITRON's OPM and PSSM solutions, the distribution centre will be able to pick up to 58,000 cases on a peak day fully automatically and store-friendly onto pallets within an ambient temperature of -23°C – the majority of which is picked by six COM machines.
A four-aisle automated pallet high bay warehouse with 5,980 pallet locations and a 12-aisle tray AS/RS with 63,000 locations are located in front of the OPM area. The mechanical, conveyor system, and material flow components used are developed and produced by WITRON. The same applies to the end-to-end IT platform.
Employee Benefits
"Through the use of innovative and sustainable logistics technology, Mercadona employees in the logistics centres benefit from leading-edge, ergonomic workstations and processes," explains Alberto García Pardo, Key Account Manager at WITRON. "When the first stores are supplied from Parc Sagunt, it will be just over 20 years since the first WITRON facility in the Mercadona logistics network began operations."
Sustainable Benefits
"Mercadona and the logistics lifetime partner WITRON have been maintaining a trustworthy and successful partnership for almost two decades. It goes far beyond a usual customer-supplier relationship," emphasises Rosa Aguado, General Director Logistics at Mercadona.
"At the locations in Ciempozuelos, Ribarroja, Villadangos, Abrera, Vitoria, Guadix – and in the future also in Parc Sagunt – WITRON has already designed and implemented 14 highly automated projects, from which we currently supply 1,662 stores with goods from the dry, fresh, and frozen range."
Aguado concludes: "With 191 COM machines installed, we are one of WITRON's largest customers worldwide to work with the OPM solution. In addition to high cost-efficiency, the solution convinces with a variety of sustainable benefits – for our stores, our customers, our employees, and for the environment."