Marcotran selects AR Racking to install a new warehouse in Zaragoza
28th October 2015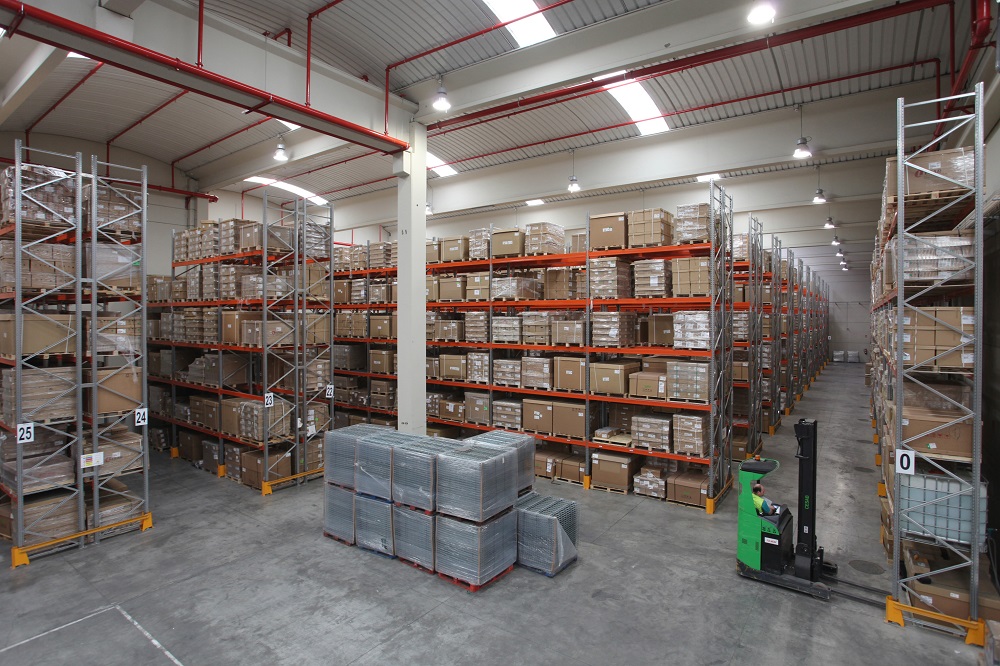 AR Racking's solution is an adjustable pallet racking (APR) system, ideal for storing different unit loads —as it accommodates all types of loads and forklift trucks—, and highly versatile, allowing easy assembly and disassembly.
The Marcotran's warehouse installed by AR includes frame heights of 9000 mm, beam lengths of 3600 mm and 1100 mm depths. It has 5 beam levels, extensible to one additional level. Each level supports up to 3200 kg loads. Total capacity is 4223 Euro-pallets of 1200 mm height and up to 800 kg maximum weight per unit.
Marcotran's growth and increased number of contracts have fostered the company's extension of its facilities. New warehouses will allow for big volumes of all kinds of goods —automotive, e-commerce, private label products,…— targeted to major assembly chains as well as warehouses throughout Europe. Their new warehouses make it possible to diversify storage, improving management and the correct loading, unloading and transport of goods.
Marcotran is a business group of companies in the transportation and logistics industry. It has been operating internationally for over 30 years within the automotive, textile, e-commerce and food sectors. It has 1000 employees, 165 million Euro turnover and a fleet of 700 trucks, and owns 1200 trailers and more than 500,000 square metres of logistics facilities.
In order to carry out the extension of its facilities, Marcotran trusted AR Racking's experience. AR contributes a specialised perspective in industrial storage solutions as well as work processes based on stringent criteria and designed for large and complex installations. To do this, the AR team worked in tight collaboration with Marcotran's technical staff, which allowed the installation to be tailored to their needs. According to Xabier Rica, Key Account Manager at AR Racking: "High response capacity by the whole team was necessary to carry out the installation professionally and effectively within a tight deadline. In line with a Group for which logistics improvement is key."
AR Racking is part of Grupo Arania, a long-standing wide-range industrial group of companies working in diverse steel processing industries for over 75 years.