Locus Robotics Teams Up with Balloon One in UK Fulfilment Space
30th July 2020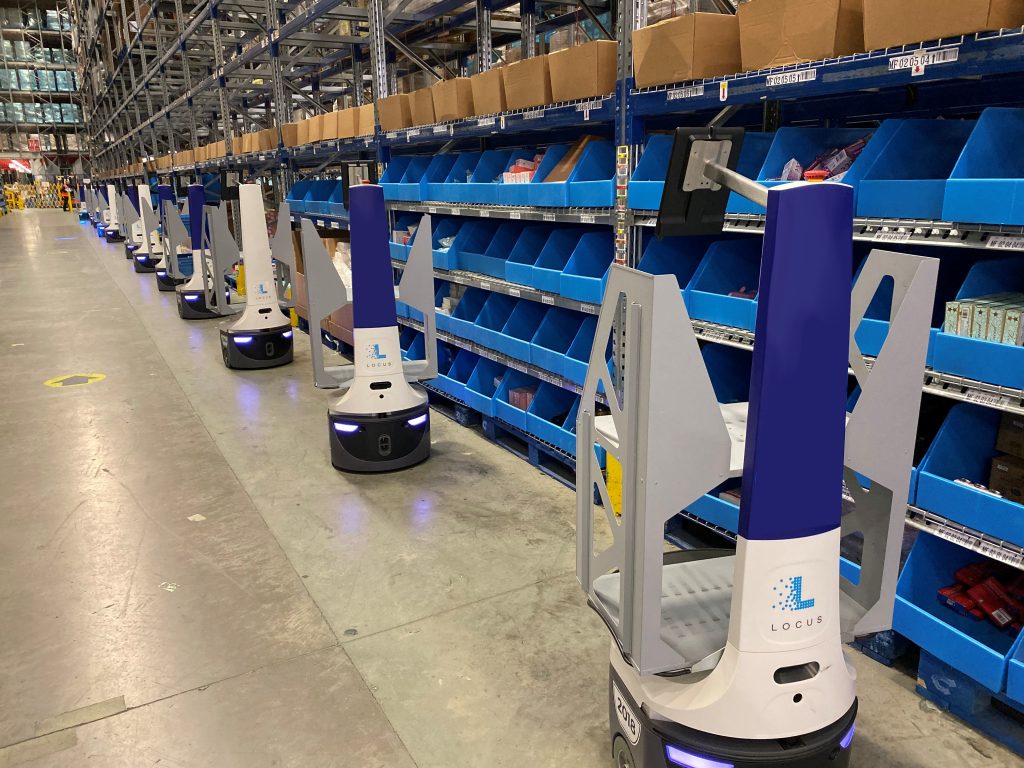 AMR specialist Locus Robotics has announced a strategic partnership with Balloon One, a London-based provider of software and supply chain applications for distribution, manufacturing and e-commerce companies.
"As e-commerce continues to explode across all channels, warehouse fulfilment has become a critical part of the economy," said Rick Faulk, CEO of Locus Robotics. "Our partnership will deliver cutting-edge robotics technology to Balloon One customers and drive significant operational efficiency and productivity gains, and a faster time to value."
Balloon One will offer Locus Robotics' award-winning, multi-bot solution for warehouse fulfilment alongside Körber/HighJump WMS, enabling customers to achieve consistent efficiency gains of 200-300% without the need for expensive or time-consuming infrastructure changes. In addition, the Locus Robotics-as-a-Service (RaaS) model ensures that Balloon One customers can address the challenges of the labour market at a very low start-up cost.
Craig Powell, Managing Director, Balloon One, said: "The Locus system can be deployed in as little as four weeks and provides  2X-3X times picker productivity gains. Based on our internal assessment, we believe this technology will become an essential part of our warehouse operations and will provide our customers with a unique and significant advantage in today's increasingly demanding e-commerce landscape."
Balloon One will be offering live, in-person demonstrations of the Locus Solution to prospective customers at their new demonstration suite in West London. Demos will provide a hands-on experience to showcase the value of the fully integrated Locus and Körber/HighJump solutions.
For more information, visit www.locusrobotics.com.