Locus Robotics set for European expansion
14th October 2021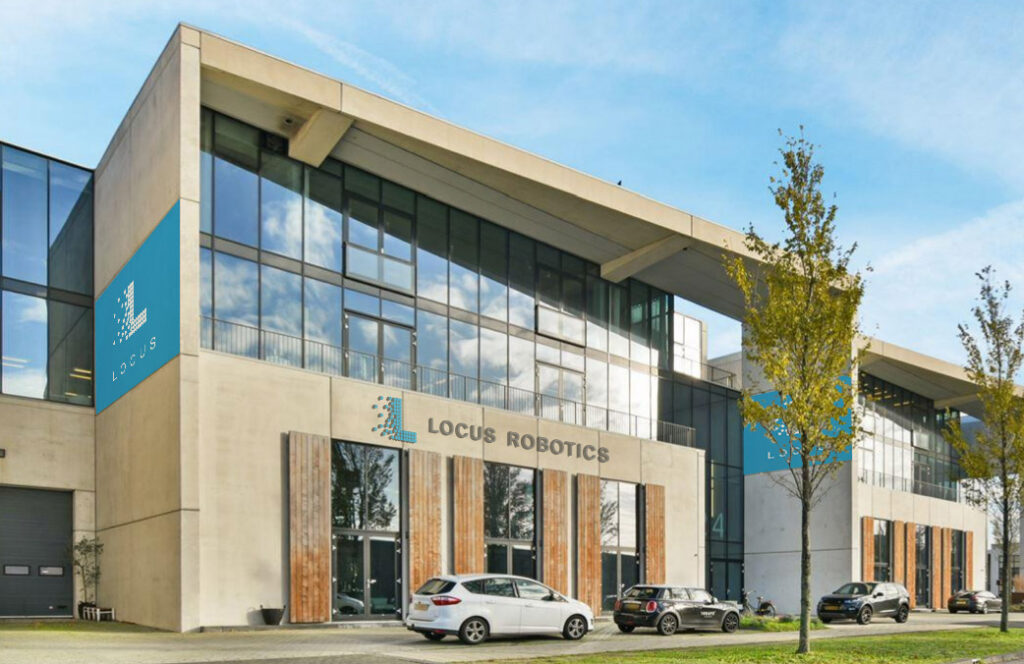 Locus Robotics, a leader in autonomous mobile robots (AMR) for fulfilment warehouses, is primed for expansion across the UK and Europe after completing an important milestone in its development – the opening of its European headquarters.
The opening of the new facility in Amsterdam is the culmination of a busy autumn for the US company, which has seen it conclude its first major acquisition and complete its second major funding deal in the space of 12 months.
Rick Faulk, CEO of Locus Robotics, said: "Our decision to expand our presence in the European market was a logical step in our business growth strategy. Choosing Amsterdam gives us a central location that is ideal for serving our customer base, as well as giving us access to a vibrant and diverse talent pool to recruit from."
Fresh from a successful Logistics Business Show, the company is now primed for sustained growth as it looks to capitalise on new opportunities emerging in the warehouse fulfilment sector. The strategy has been boosted by the completion of a significant step in the company's expansion programme, the acquisition of Waypoint Robotics, an industry leader in industrial strength, autonomous, omnidirectional mobile robots.
The acquisition broadens the Locus product line of proven AMR solutions designed to address use cases from e-commerce, case-picking, and pallet-picking to scenarios requiring larger, heavier payloads and fulfilment modalities.
Rick Faulk, CEO of Locus Robotics, said: "Locus is the proven leader in the development of highly productive and innovative AMR technology that efficiently solves our customers' needs for total warehouse optimisation.
"As order fulfilment and labour shortages continue to grow around the world, the acquisition of Waypoint Robotics will accelerate our ability to meet these global needs in just months rather than years, helping us drive the digital transformation of the warehouse."
Waypoint Robotics, based in Nashua, New Hampshire, develop and manufacture omnidirectional autonomous mobile robots for automated material transport. Like the LocusBot, its robots can be put to work immediately, supporting an existing workforce, increasing their efficiency, and improving productivity.
"Waypoint shares Locus's commitment to technology excellence in pursuit of customer success," said Jason Walker, CEO of Waypoint Robotics. "We're excited to contribute to the expansion of the Locus product family in order to deliver a broader range of solutions, as well as access to new market segments."
Waypoint's innovative Vector and MAV3K are industrial-strength, flexible mobile robot platforms that feature omnidirectional mobility, and can be fitted with a wide variety of modules and attachments, making them versatile and scalable for a host of applications. The Vector has two payload options – 136kg (300lb) or 272kg (600lb), while the MAV3K is for more heavy-duty lifts with a payload capacity of 1,360kg (3,000lb).
Creating synergy with the LocusBot, they are interoperable with other robots and can easily communicate with machines and IoT devices throughout a facility.
With the ability to offer customers a choice, or a combination of robots, the acquisition gives Locus the opportunity to target new sectors, such as the manufacturing sector.
Jordan K. Speer, Research Manager, Global Supply Chains, IDC Retail Insights, said: "Warehouses and fulfilment centres benefit by harnessing the strengths of humans and robots working in collaboration. These cobotic environments are further optimised when a range of differently 'skilled' AMRs are employed. With the acquisition of Waypoint Robotics, Locus Robotics is able to bring more capability to the fulfilment floor."
Investors have also been keen to support Locus's expansion. Tiger Global Management is an investment firm that focuses on private and public companies in the internet, software, consumer, and payments industries. Earlier this year it was one of group of investors that pumped US$150m into Locus. Tiger Global Management has now injected an additional US$50m into the business to facilitate continued growth and expansion into new markets.
"At a time of increasing volumes and ongoing labour shortages, this new round of funding underscores how critical flexible, scalable, intelligent robotics automation has become to the warehouse and the supply chain," added Locus CEO Rick Faulk.
With existing fulfilment operations expanding and new operations coming on stream to serve the growing e-commerce sector, the fulfilment industry, whether in the UK or Europe is creating major growth opportunities for those supplying proven fulfilment solutions.
The Locus AMR solution is very much one of those to be proven, helping businesses cost-effectively double, even triple their productivity when compared to traditional fulfilment options.
The innovative and award-winning technology behind the company's multi-bot solution has now helped to pick more than half-a-billion units in warehouses around the world.
Such has been the rapid adoption of the fulfilment solution by logistics operators globally, together with the explosion in online order volumes over the past 18 months, that the latest landmark was attained just 94 days after Locus reached its 400-millionth pick.
The 500-millionth pick was made at a VF Corporation Fulfilment Centre in Prague, Czech Republic and the item picked was a pair of Vans Old Skool shoes.
It is little surprise that logistics operators globally are increasingly making Locus their number one fulfilment solution.
DHL, the world's largest logistics company with over 1,400 warehouses and offices in more than 55 countries and territories, has recently signed a 2,000-bot deal with Locus as part of its efforts to digitalise its supply chain processes.
"DHL Supply Chain and Locus Robotics have established a productive partnership based on a highly successful integration of the Locus autonomous mobile robot solution into our customers' operations, and we value the emphasis they have placed on listening to our needs," said Sally Miller, CIO, DHL Supply Chain North America.