Krone provide secure Dry Liner loading for high value ACME cargo
26th May 2015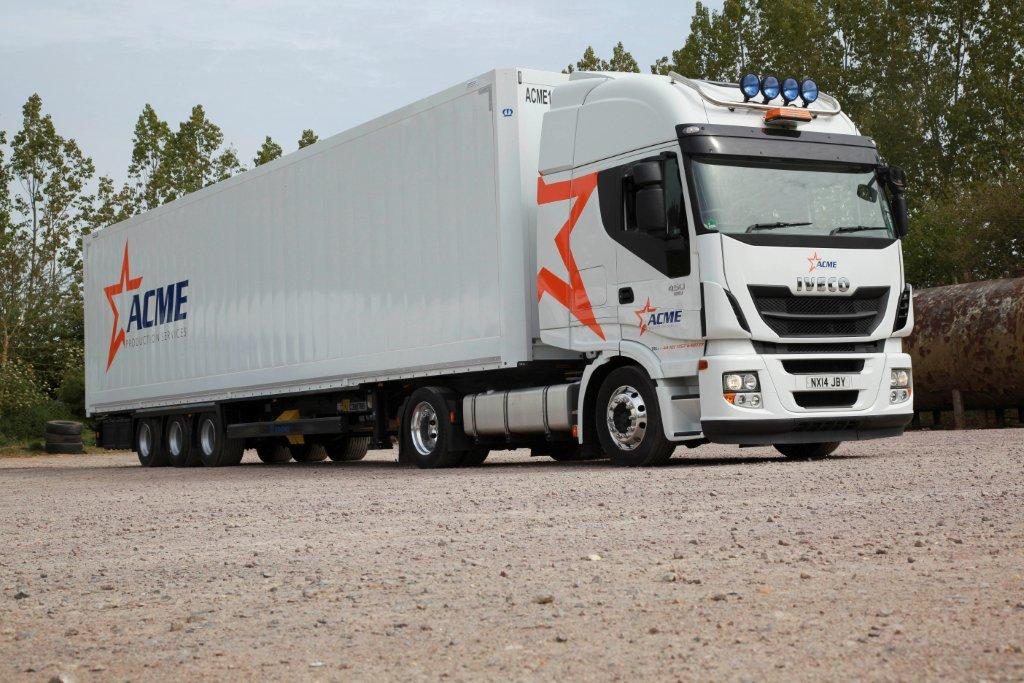 ACME Production Services, the event and entertainment transport specialists, have added two, high security Dry Liner box trailers to their fleet which, says the company, will provide maximum load protection and secure carriage for their UK and European customers.
Working mainly for production, sound and lighting companies, ACME require the added security to safeguard against potential theft and damage during transit. Director Lance Lovell explains:

"Since 1994 we've been providing specialised transport and storage services to the event and entertainment industries, trucking everything from a single flight case, all the way up to a complete music tour production. Our trailers therefore, need to be built to the highest standard to ensure maximum load security. These Dry Liners from Krone are virtually impregnable and are internally equipped to suit our loading needs."

To achieve the specification best suited to ACME, Krone's sales team proposed a bespoke combination of design features including steel 'container-type' barn doors with flush fit and integrated double locking which is easily operated from underneath the doors. Even with the high security doors, an internal width of 2.460m is achieved.
The body is constructed from galvanised steel cassette panels, including the front bulkhead, which has horizontal internal reinforcement and a 250mm fork lift protection strip. A modified key-hole garment system accepts universal loading beams, ideal for mixed loads, while the internal walls are reinforced with a 350mm protection strip.
ACME also provides a diverse range of specialist storage facilities including large agricultural buildings, 10 to 40 ft. secure sea containers and local crews for loading and unloading services.
Lance Lovell concludes, "These Dry Liners have been designed to match the specific needs of our operation. Also, with our European routes, it's good to have the Krone service back up to hand should we need it."