KNAPP delivers ergonomic pallet picking solution for SPAR
8th January 2015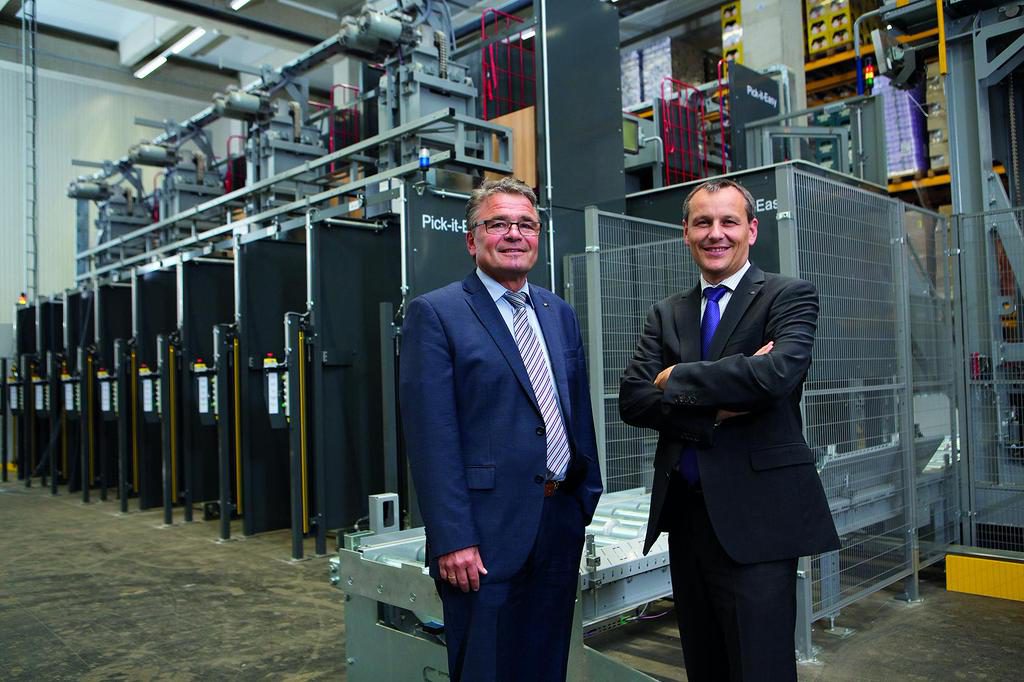 In response to new challenges in the grocery sector, SPAR Austria has taken delivery of a unique pallet picking system, developed by KNAPP, at its headquarters in Maria Saal.
The semi-automatic Pick-it-Easy Move system, which is used for order picking of the entire range of fast-moving goods, began operation in September and is enabling the handling of goods – even heavy articles – with a high degree of ergonomics.
SPAR's distribution facility in Maria Saal supplies around 150 SPAR, EUROSPAR and INTERSPAR stores in the Austrian states of Carinthia and East Tyrol. With a steadily expanding range, SPAR decided to invest for the future and solidify its market position.
At the innovative Pick-it-Easy Move workstations, SPAR employees take goods directly from the original pallets and place them into the target load carrier. In contrast to conventional systems, the decanting process is eliminated. Orders are assembled according to store in roll containers – eight on each side – positioned on lifts, with the workstation moving fully automatically between the target locations. The system also indicates via a screen exactly where each picked item should be placed for optimum space utilisation.
With both the source pallet and the target load carrier adjusted to an ideal height, the employee enjoys a high degree of ergonomics. In addition, lifting of heavier articles is eliminated through the pushing of goods, which greatly reduces the physical strain on the operator. Commented Paul Bacher, Managing Director for SPAR Carinthia and East Tyrol, "We are pleased that the pallet picking system and the optimization of our logistics has also allowed us to invest in the health of our employees."
By combining automation and manual handling, the system offers great flexibility in picking as well as a doubling of performance – enabling the picking of up to 600 cartons per hour. The next installation of Pick-it-Easy Move is already planned: SPAR will realize several of these workstations in its new central warehouse in Ebergassing in Lower Austria. In total, SPAR operates 1600 stores throughout Austria, employing over 41,000 people.