Jungheinrich wins IFOY 2015 Award for 'Counterbalanced Trucks up to 3.5 tonnes'
22nd May 2015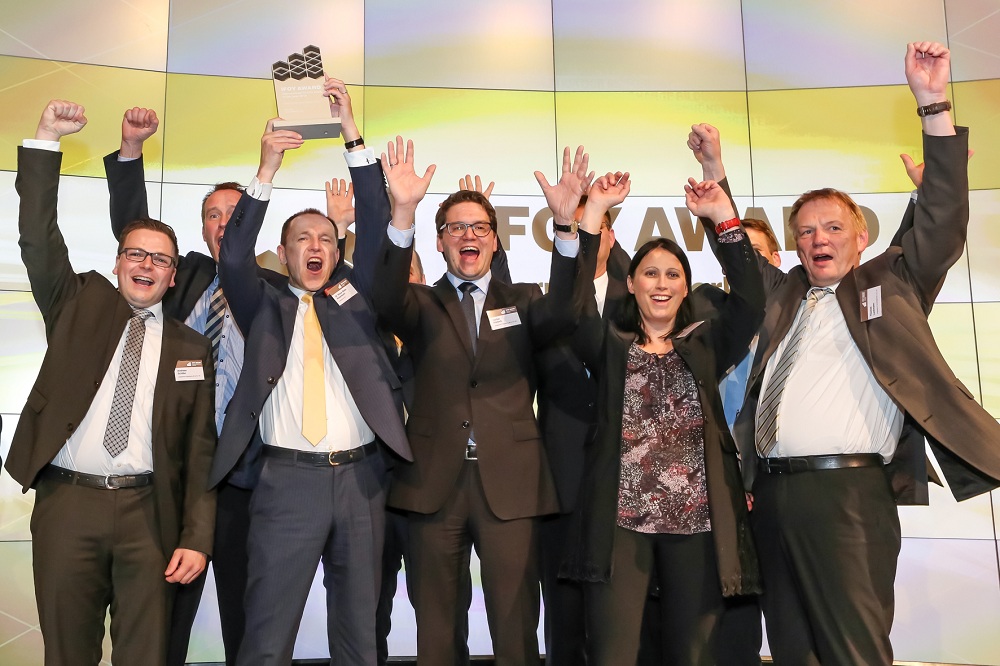 Jungheinrich has taken the trophy in the all-important category of 'Counterbalanced Trucks Up to 3.5 Tonnes' at the prestigious International Forklift Truck of the Year Awards 2015 (IFOY) in Munich. The independent jury of international trade journalists selected Jungheinrich's EFG S30s three-tonne electric counterbalance truck citing its "completely overhauled workplace, featuring numerous innovations".
The Jury said, "Jungheinrich was thinking ahead when it developed the new EFG S30s." The Jury called the EFG S30s a perfect all-rounder for the mass market, with an ergonomically and intelligently designed workplace that meets the needs of the new generation of drivers.
Jonathan Morris, Sales Director Corporate Accounts at Jungheinrich UK said, "We are delighted with our win in this important category and with the success of our trucks and solutions at IFOY 2015. This clearly demonstrates that Jungheinrich continues to set new engineering standards in the industry."


Jungheinrich has been a recipient of this top award several times previously, winning the categories of Counterbalanced Trucks Over 3.5 Tonnes and Warehouse Trucks. "This new award for our electric counterbalanced truck underscores our pace-setting role in terms of innovation and client benefits," continues Morris.
The EFG S30s is essentially the 'little brother' of the EFG S40s model, which likewise won an IFOY Award in 2014. Produced at Jungheinrich's Moosburg plant in Germany, this truck stands out for its advanced, ergonomic operator workstation. The innovative workstation offers a holistic, intuitive operating interface as well as a completely redesigned, ergonomic armrest. The new truck also features an operator dialogue system as well as a colour TFT display, a USB port and the opportunity to install a range of hardware and software applications.
The EFG S30s also lives up to the new "Pure Energy" concept, which enables extremely low energy consumption, making it possible to operate the vehicle over two shifts without needing to change or re-charge the battery.