Jungheinrich step up efficiency with new ride-on order pickers
24th July 2015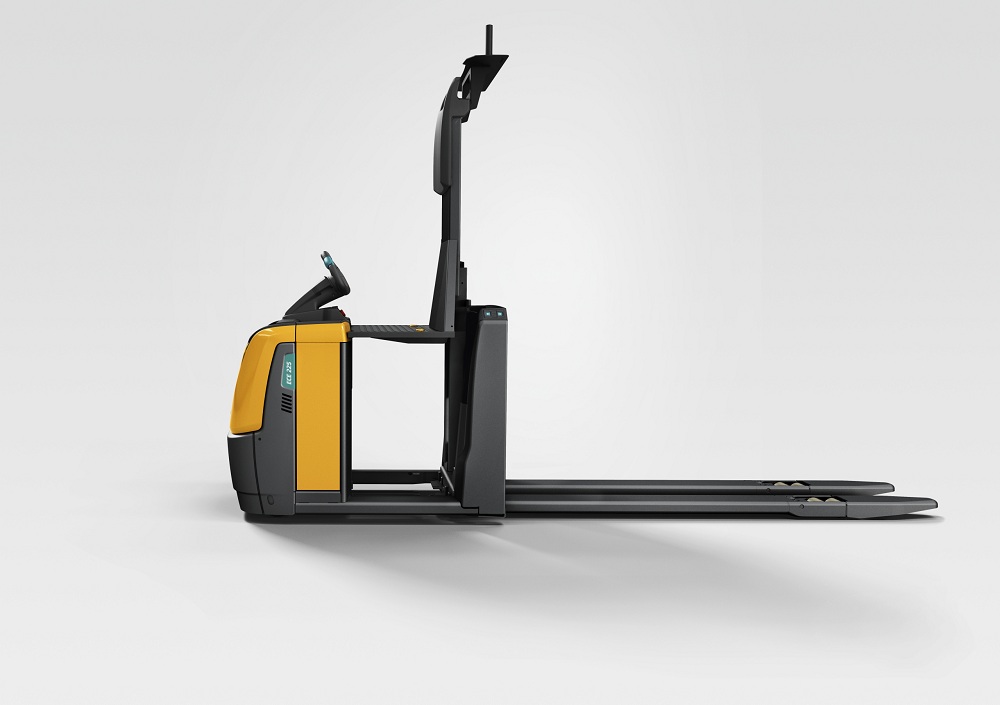 Jungheinrich has announced the launch of two new additions to its range of ride-on order picking trucks.
The new models- the ECE 225 HP and the ECE 225 HP-LJ – have a capacity of 2,500 kg and have been designed with frequent order picking at the second racking level in mind.
The new trucks offer improved energy efficiency with tests highlighting that energy use is reduced by as much as 14 per cent during a typical work cycle.
The ECE 225 HP lifts just the hydraulic lifting stand-on platform to the second racking level – the operator simply activates a foot button on the platform, leaving his or her hands free for order picking.
Meanwhile, the ECE 225 HP-LJ allows the operator to raise both the stand-on platform and the truck's control unit to the second racking level which makes it possible for the operator to drive the vehicle when the platform is raised.
On both models, the cushioned stand-on platform can be individually set to the operator's weight – this reduces the amount of vibration felt by the operator during his or her shift.
The trucks' generous work space and individually adjustable stowing options further improve operator comfort.
A new feature of both models is an integrated Day LED driving light which increases operational safety considerably – particularly in and around dimly lit parts of the warehouse.
Like other trucks in the Jungheinrich range, the new models can be supplied with Curve Control which automatically reduces the speed when cornering, while three different driving programmes that allow the trucks to be adjusted to various different application profiles, are also offered.