Italian Automation Specialist Eurofork Picks Up Awards Across Europe
9th December 2019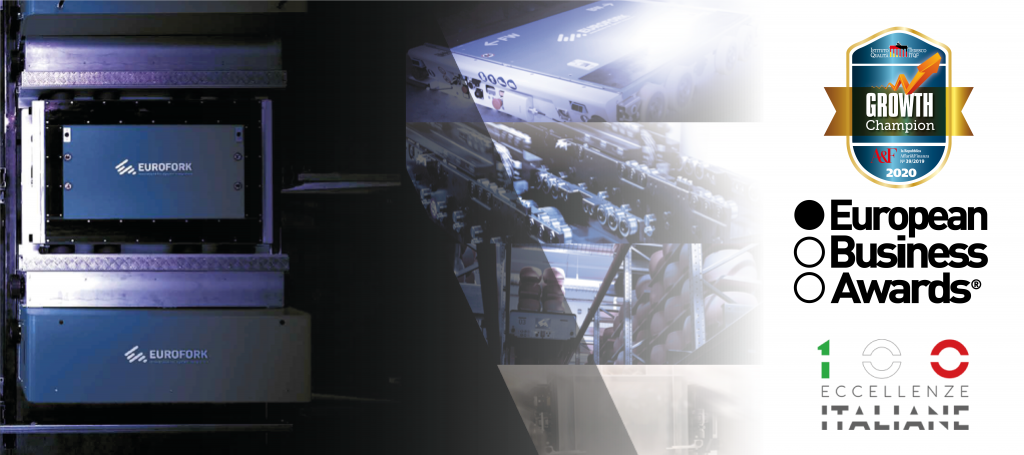 Italian warehouse automation specialist Eurofork is celebrating a series of awards wins across Europe.
Eurofork has been named Champion of Growth 2020 by the German Institute of Quality and Finance, a leader in investigations and quality researches in Europe, which has included Eurofork in the ranking of the 300 most dynamic companies in Italy. The analysis, based on rates of economic expansion, turnover during the three-year period 2015-2018 and the respective CAGR, has identified Eurofork as the 170th Champion of Growth selecting it from research sources that review a total of 7.8 million Italian companies.
On 3 and 4 December Eurofork was invited in Warsaw (Poland) at the Summit & Gala of the European Business Awards, one of the most important Business competition in Europe, to be awarded as the most innovative company in Italy for the € 0-25 million turnover category and as one of the top 30 in Europe.
Now in its twelfth year, the European Business Awards aim to support the development of a strong and successful business community across Europe. This year the competition considered over 120,000 businesses from 33 countries and awarded Eurofork as a National Winner according to the parameters of innovation, success and ethics.
On 5 December Eurofork was a protagonist at the Campidoglio in Rome to receive the '100 Italian Excellences' award, the recognition sponsored by the Presidency of the Council of Ministers that celebrates the 100 most deserving examples of excellence according to the parameters of sustainability, innovation, economic growth, internationalization and brand reputation. The winners were selected by an observatory composed of important academics and authoritative representatives of national institutions.