Inther Large-Reach Gantry Robot Processes 1200 Items per Hour
13th December 2019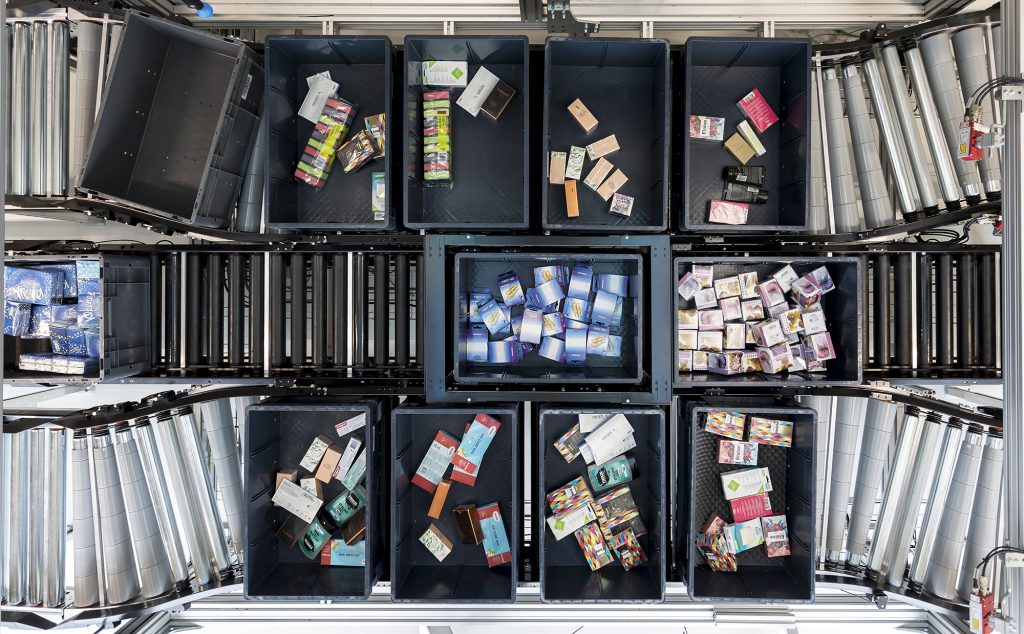 With the announcement of the GRIPP (Gantry Robotic Intelligent Piece Picker), Inther Group claims it has proven once again that it is willing to adapt and innovate in order to meet the requirements of customers.  "The GRIPP has a large reach, is compact,  safe, and processes up to 1,200 items per hour. This is truly a novelty in the logistics world," it says.
This type of fully automatic picking technology is unique, says Inther, not only because of the large number of  products that can be processed, but also because of the flexible and smart use of the robot.  Regardless of the shape of the product, the gripper can pick up the item. An 'angle of attack' has  been built into the software to ensure that the robot approaches the product from the right  direction. As a result, the robot gets a better grip and the error probabilities are significantly  reduced.
Pre‐sorting or buffering is no longer necessary since the GRIPP is able to process products from  one storage bin into twelve order bin locations. The GRIPP also provides a space advantage in the  warehouse due to its compact size. In addition, the robot performs measurements: the weight of  the product, the negative weight when grabbing the product, the length and width and even the  height of the item. This height measurement, conducted with a light sensor, is also unique in the  logistics industry. Through these measurements, the robot determines how quickly it can move a  product (weight‐dependent) and places the various items in the correct bin where they are arranged automatically and as efficiently as possible.