Interoperability solves robot fleet communication issues
30th April 2021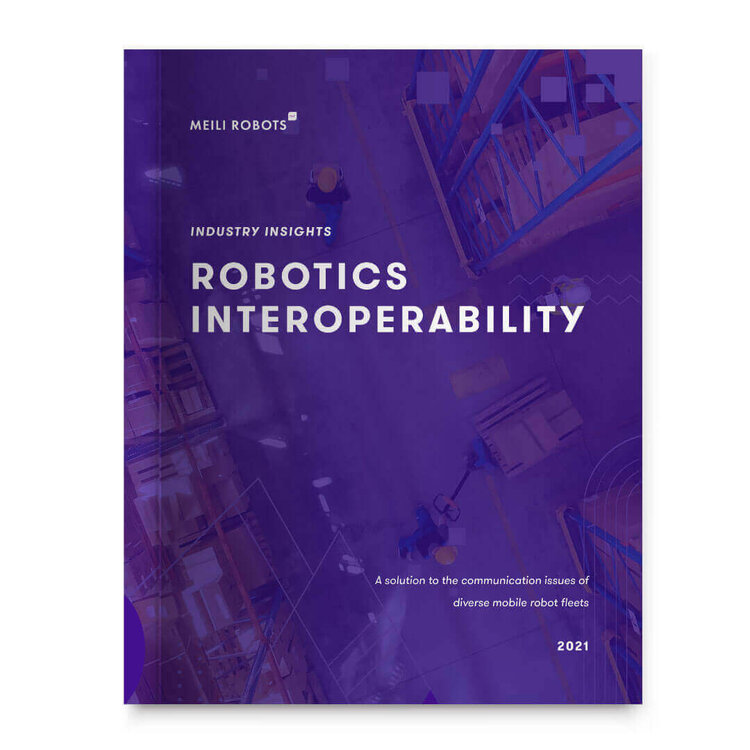 Meili Robots has created a report to explore the robotics market, highlight the pain points of robotic fleets becoming more diverse, and propose a universal solution as interoperability issues seem to be arising more frequently across industries.
As robotic fleets become more diverse and autonomous in both industrial settings and public spaces, it is now more important than ever to raise awareness of the wide variety of issues that can arise due to the lack of interoperability.
Along with increased robotics implementation and automation comes an extended focus on a number of technologies – such as artificial intelligence, machine learning, Industry 4.0 – which will continue to drive the robotics market growth.
The report covers the trends that are currently shaping the market, how certain technologies are influencing the robotics industry, how robotic fleets are becoming more diverse and autonomous, and what role interoperability plays in all this.
What You Will Learn:
Everything you need to know about interoperability
The most interesting trends in the robotics industry
What industry experts are saying about interoperability
Attractive opportunities and major challenges in the market
A case study about Project START