Industry View: Traditional Grocery to OmniChannel in Five Steps
13th November 2017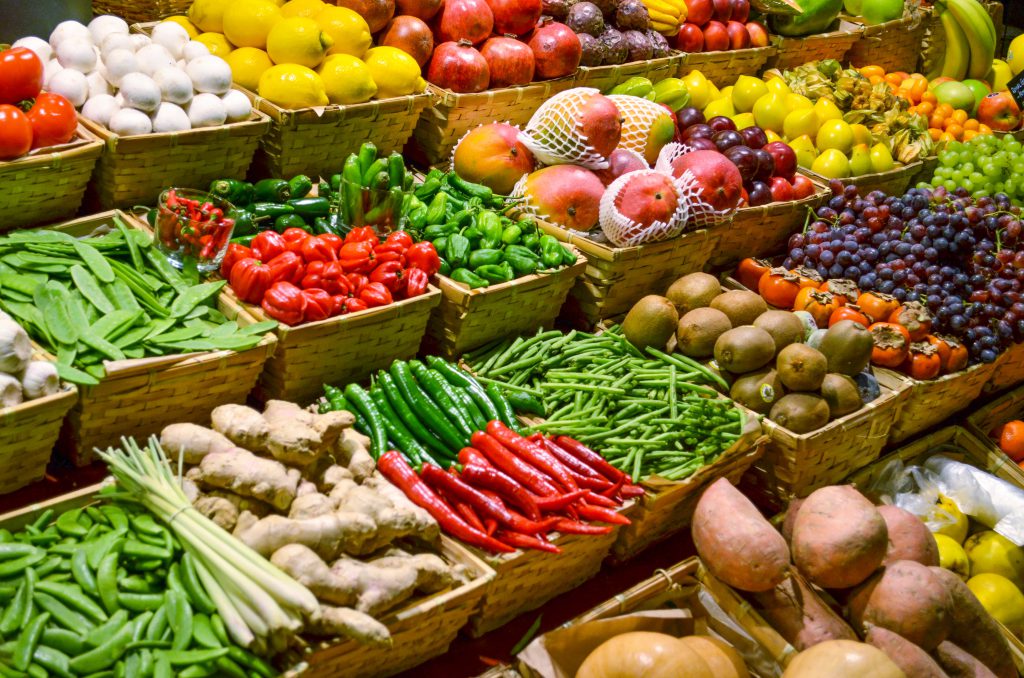 A personal view By Mikko Kärkkäinen, CEO at RELEX Solutions
Just a few short years ago, many senior grocery retail executives were looking at the world of eCommerce and saying, "It's not for us". But how times have changed. Consumers are increasingly participating in online grocery shopping. Indeed, UK online grocery sales are predicted to reach £11.1 billion in 2017, up from an estimated £9.9 billion in 2016*.
As the number of sales and fulfillment channels increases, retail operations are becoming increasingly complex. It is now imperative for traditional grocery retailers to find ways to reduce costs, especially in areas of labour and waste. Retailers need to accurately factor in the impact of promotions and price changes while finding the right balance in shelf-life between targeted availability and forecasted waste.
Moving from traditional grocery retail to omni-channel grocery retail adds new aspects to demand forecasting that need to be considered, including how to forecast per sales and fulfilment channel; how to react when products fall out-of-stock; and how to optimise operations. Here are five steps to help organisations succeed in omni-channel grocery retail:
Prepare for different sales and fulfilment channels
A basic forecasting requirement is the need to link online sales to the right fulfilment channel, irrespective of whether the product is picked up in distribution centres, by third-party couriers or through drive-through pick-up options. Simply lumping regular store sales together with online orders to form the basis for forecasting does not suffice.
For example, online orders that are picked in a distribution centre need to be included in the demand forecast driving replenishment to that centre, even though the actual sales transactions belong to the online channel. On many occasions, online orders follow a different sales pattern compared to regular store sales as consumers' shopping behaviour changes. This means that separate forecasting of online sales is needed to accurately account for the sales channels' varying demand patterns.
Manage product assortments and availability
Out-of-stocks and product substitutions pose challenges across all channels, but it has an especially negative impact on the shopping experience when the product desired isn't available online. This has led many grocery retailers to use a multi-step process of enabling online consumers to review and accept alternative product substitutions to keep customer satisfaction high. However, these replacements often erode already thin margins as they are commonly substituted with higher priced items.
A better option for e-grocery retailers is to quickly react when products fall out-of-stock, and if possible, remove them from the offered assortment. In addition, it is imperative to accurately estimate how much demand was left uncaptured because of the out-of-stock and assortment update in order to accurately forecast future demand.
Forecast for workforce optimisation
In traditional bricks-and-mortar grocery retail, shoppers do a lot of work by picking the products they want. However, when sales take place online, retailers need to perform the order picking, which is extremely labour-intensive. This means that omni-channel grocery retailers need to forecast picking volumes and times very accurately to fulfill the lead-time promises made to their customers, without excess labour cost.
Additionally, forecasting is not only needed for optimising inventories, but also operations. By smart-timing optimisation of work tasks, retailers can, for example, move personnel from the checkouts to order picking when business is slower in the store. Planning for this in advance means that excellent service is possible while keeping costs in check.
Collect data for better forecasting
Grocery retail usually has massive amounts of data due to the high number of SKUs and daily transactions. Still, forecasting is often hampered by the limited amount of information on relevant historical price changes.
In bricks-and-mortar retail, it is quite onerous to test different approaches to pricing, promotions and assortments as it requires a lot of manual work. Electronic shelf labels make changes easier, but online stores still offer a much better opportunity to run lean experiments on a limited scale. Systematic testing allows omni-channel retailers to better understand consumer response to assortment width or price sensitivity in different product categories and for specific items, enabling continuous online pricing optimisation and providing insights for bricks-and-mortar stores.
Invest in people and systems
Tackling the challenges of demand forecasting in an omni-channel retail operation will require a combination of people and systems. Omni-channel grocery retailers need to invest in planning teams with a comprehensive understanding of both demand planning and retail operations in which the demand forecasts are used.
The team should then be equipped with tools that:
● Enable a high level of automation to cope with the massive amounts of data and extremely granular planning needed;
● Make use of all available planning information and data, such as applying machine learning to forecasting of promotions;
● Support demand planning and forecasting for both fulfillment and workforce optimisation, and;
● Provide the flexibility needed to adapt to a continuously changing business environment.
Despite the challenging nature of online grocery retail, it is expected that traditional grocery retailers will continue to expand their online operations. However, what is clear is that protecting and growing margins will become even more challenging as grocers deal with growing price competition and rising labour costs.