Industry View: See the Technology Reshaping Warehousing at IMHX 2019
26th March 2019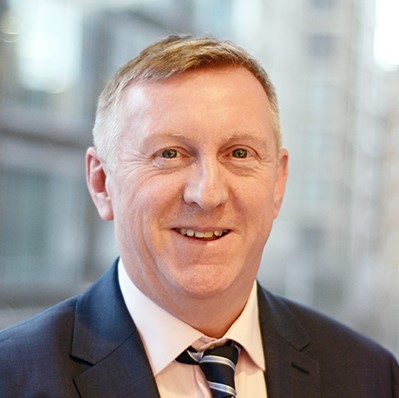 Visitors to IMHX 2019 – the UK's largest intralogistics and supply chain event – will be able to see the developments in automation and robotics technology that are reshaping the way orders are picked, packed and dispatched, says event director, Rob Fisher
The relentless rise of e-Commerce is forcing retailers and logistics operators to adapt the design of their facilities to keep pace with the demands of today's technology-enabled consumer who is demanding ever-faster and more efficient delivery of goods. As a result, traditional storage warehouses are being transformed into massive high-volume order-fulfilment centres with higher racking and narrower aisles to ensure that every square inch of the site is optimised.
The technology deployed within these facilities is evolving too. Developments in intralogistics systems are advancing more rapidly than ever before as operators search for greater reliability and higher efficiency.
Changes in the ways modern e-fulfiment warehouses operate are, not surprisingly, being driven by developments in automation and robotics. For decades, automation has been used to complete various processes – including storage, inventory control, transport, picking, packing and loading – in more efficient and cost-effective ways: but, until recently, the robots used in warehouses have largely been employed to assemble pallet loads ready for dispatch. Now, however, robotics is closing in on the logistics 'Holy Grail' – order picking for e-commerce fulfilment.
The growing role of artificial intelligence and technology within modern supply chain operations will be reflected at IMHX 2019: with over a third of exhibitors showcasing some form of automation, robotics, autonomous vehicles or new tech, visitors to the show will be able to discover exciting technology for themselves and get a greater understanding of how it can deliver operational benefits and competitive advantages.
Dematic is among the leading suppliers of advanced automated materials handling solutions that will be exhibiting at IMHX 2019. The company offers an extensive range of ground-breaking warehouse technology as well as the all important software that manages and controls it. Dematic's suite of high-intelligence iQ software, for example, ranges from a top-level Warehouse Management System, through Warehouse Execution and Control Software to a cloud-based Asset Performance Management platform which offers live-updates on KPIs across multiple distribution sites.
Visitors to IMHX 2019 will also be able to see the latest innovations from Bito Storage Systems. Bito has recently introduced a driverless container transporter which helps to reduce travel times for returns and other tasks within e-Commerce warehouses. The transporter links workstations and handles transport from the returns department or processing point to other stations for repairs, disposal, packing or returning the item to the warehouse.
Meanwhile, on KNAPP's stand, visitors will be able to discuss technology such as the OSR Shuttle automated storage and retrieval system (ASRS) – technology which not only achieves up to six times the rate of totes in/out than a traditional ASRS, but also requires about 20 per cent less footprint and consumes only some 5 per cent of the energy of other solutions.
Swisslog will highlight a range of robot-based picking and palletising solutions. The company's systems feature KUKA robots and are designed to reduce operational costs and improve warehouse efficiency. For example, the ItemPiQ robot-based automated solution allows item picking to be fulfilled rapidly and accurately. The robot cell – which is operational 24/7 and can pick and place products from a source into a target bin or carton – is designed to handle repeated piece picking, error-free.
Picking and palletising are the most time consuming processes in the warehouse and make up around 60% of a warehouse's operational costs. With workers to carry out these tasks becoming harder to find too, there is a growing realisation that automation and self-learning smart-data systems can meet today's diverse and growing demands and, with some 400 leading companies exhibiting, IMHX 2019 represents an unmissable opportunity to see live and dynamic demonstrations of the latest technological developments that are shaping the modern logistics industry.
In addition, across the four days of the show, visitors will have the opportunity to access a high quality programme of educational seminars and conferences featuring leading speakers from the supply chain world, completely free of charge.
To register for your free IMHX 2019 visitor pass, go to https://www.imhx.net/en/visiting/register.html