Home City Award for Augsburg-based Automation Specialist
7th January 2020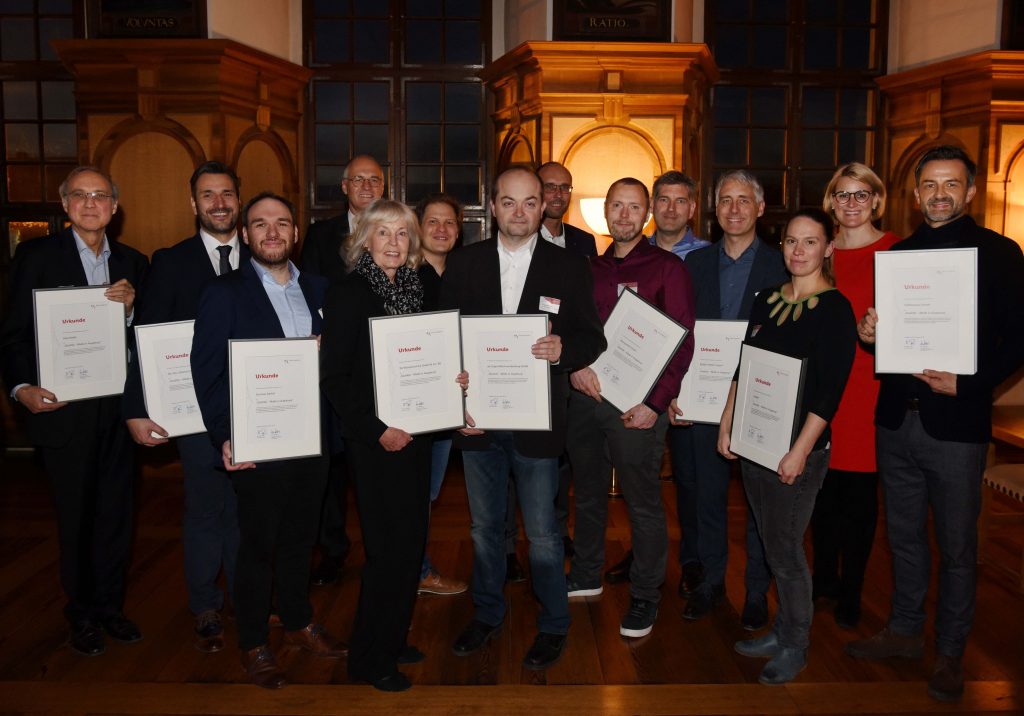 Automation specialist BÖWE SYSTEC is celebrating the award of a 'Quality – Made in Augsburg' certificate by its home city.
The award is presented to recipients who have contributed to the economic future of Augsburg through their creativity and innovation. Head of Human Resources at BÖWE SYSTEC, Stefan Kooss, accepted the award at a ceremony in the Prince's Chamber at the City Hall from the Lord Mayor Dr Kurt Gribl and the Mayor Eva Weber.
The awards are targeted at companies involved in specialist industries that are perhaps only known to relatively small groups. "It's not important whether the company is a start-up or has a long tradition; for us, when deciding who to present awards to, it is quality that is the key", explains Dr Kurt Gribl, the Lord Mayor.
BÖWE SYSTEC is a global automation specialist involved in several industries. It employs some 1,000 people in three European development and production facilities and over 20- subsidiaries all around the world. However, the centre of all this global activity lies at the Augsburg HQ. Some 300 work at the site and each day they and their colleagues all over the world dedicate their commitment and enthusiasm to ensuring the success of their customers. As Stefan Kooss, the Head of Human Resources, explains: "It is this that is being honoured as 'Quality – Made in Augsburg'. It is the service provided by the team as a whole, in Augsburg and around the world."
The 'Quality – Made in Augsburg' awards have been presented since 2014. When choosing which companies to present them to, a number of criteria are assessed. These include the attractiveness of a company's products or services, its innovative power, its profile beyond the region or its uniqueness or that of its products.