New High Bay Cold Storage Facility
14th January 2021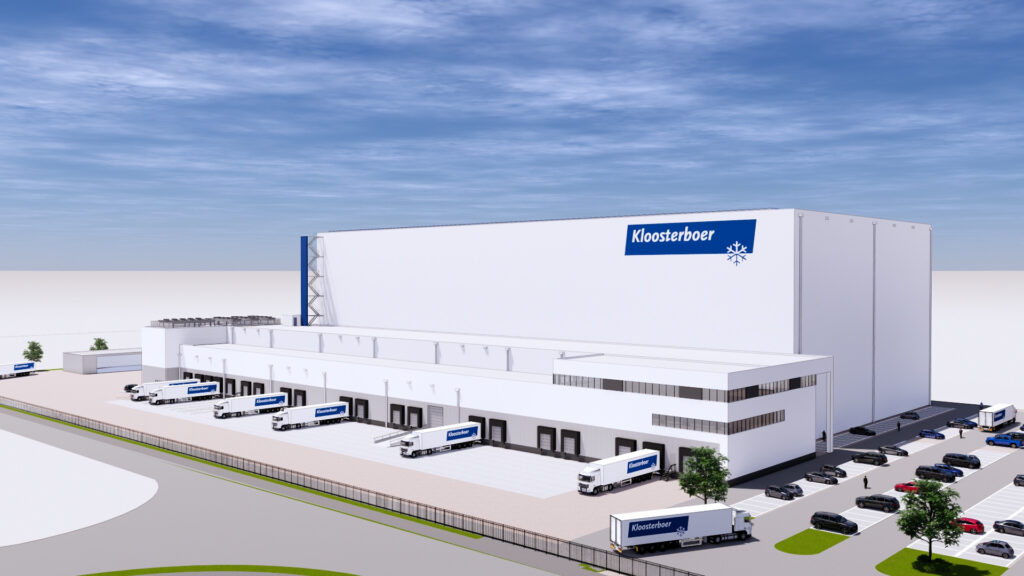 Kloosterboer, one of the leading logistics service providers in Western Europe, commissioned SSI Schaefer with the supply and construction of steelwork for an impressive deep-freeze warehouse located in Port of Rotterdam in the Netherlands. The logistics service provider offers innovative and sustainable supply chain solutions for temperature-controlled storage and distribution of food related products, such as fish, meat, fruit, fruit juice and juice concentrate, milk and potato products. SSI Schaefer has proven to be a reliable partner in past joint projects, which led to the awarded project.
A fully automatic, deep-freeze logistics center will call the City Terminal Rotterdam home – Cool Port 2. SSI Schaefer will supply about 4,100 tons of steel to erect a 6-aisle high bay warehouse with impressive dimensions too; 69 m length, 139 m width and 41 m height. The high bay warehouse consists of a silo design with the lateral walls and roof cover attached directly to the steelwork. Being a steelwork supplier, SSI Schaefer has erected numerous high bay warehouses with this type of silo design worldwide. Since Kloosterboer already did several successful projects with SSI Schaefer, it was an easy decision to award the contract to the reliable intralogistics experts.
The requirements of the British sustainability certificate BREEAM (Building Research Establishment Environmental Assessment Method) are adhered to during the construction. SSI Schaefer has designed the roof construction of the high bay warehouse for a future photovoltaic system for additional energy savings. The roof will be able to accommodate 2,700 solar modules.
With a storage capacity of 60,000 pallets in Cool Port 2, Kloosterboer will serve a variety of customers. The construction of the steelwork has started in fall 2020, the completion is scheduled for summer 2021. The deep-freeze warehouse will be commissioned in January 2022.