Harrison Solway take 'fast- track' Krone Trailers as pallet numbers rise
6th November 2014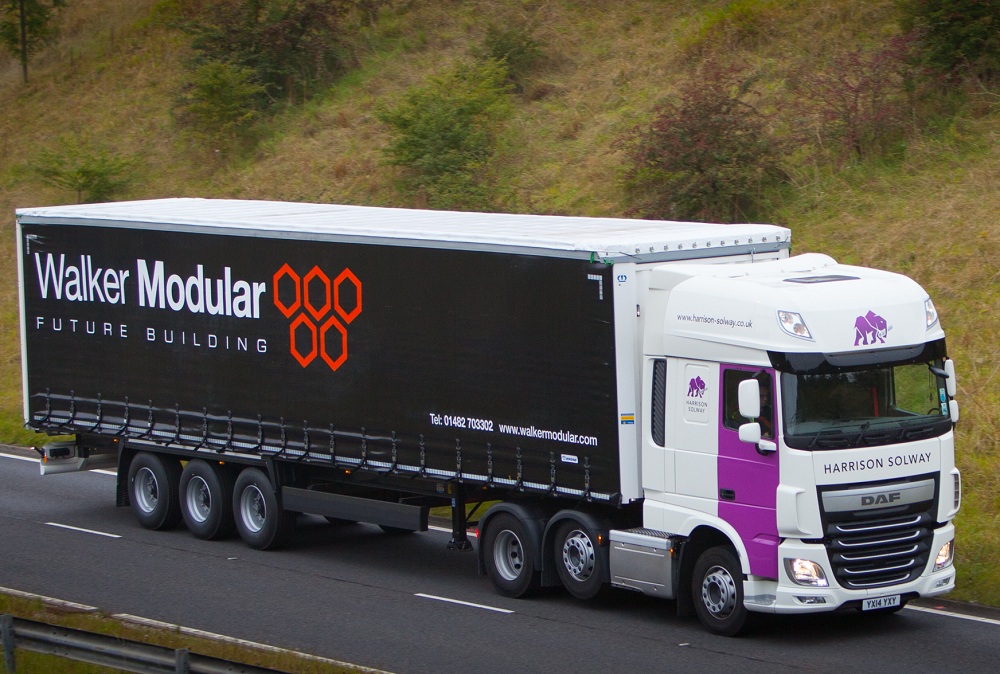 Harrison Solway, the Hull based distribution and warehousing specialists have recently expanded their trailer fleet with the addition of six Profi Liner curtainsiders from Krone, which, says the company are needed to keep up with the continuing increase in pallet movements for their customers throughout the UK, Ireland and Europe.
A founder member of Pallet Track, the UK's fastest growing pallet network, Harrison Solway is now in its 15th year and says the company is growing all the time. Much of the work is for a national supplier of modular bathrooms, although virtually all types of palletised cargo can be handled by Harrison Solway's nationwide distribution fleet and 120k sq. ft. of secure warehousing. The company can store and control up to 10,000 pallets at any given time.

"We have built our operation on sound practice and reliability. It's what our customers and the industry expect." says Director Lee Solway, "Key to this is having the flexibility to handle a cross-section of customer requirements with speed and efficiency, while ensuring maximum safety and load security at all times. We can accommodate customers with as few as 5 or as many as 1,500 pallets per week, but whatever the throughput , the level of service must remain the same. "

To this end, Harrison Solway required a curtainsider which enabled them to load through the roof from either end of the trailer as well as through the rear and sides, using forklifts or cranes according to the product. Furthermore, the company required additional internal loading height, multiple strapping points for load security and the facility to strap from inside the curtain when it is closed. The objective being to increase load safety, add flexibility and speed up turnaround times.

"Initially, we hired a Profi Liner to test things out and after three months we were convinced that this was the way to go." adds Lee Solway, "The advantages over a conventional curtainsider are numerous." Krone's Multi Lock strapping system is, according to Lee Solway, an outstanding feature which keeps every load 'safe and secure'. The sliding roof meanwhile, adds a further advantage by opening from both ends.

"Our policy is to keep in tune with new systems and technology." continues Lee, "This is important, not just to remain ahead of the competition but to ensure we deliver the very best service to our diverse client base. For example, the systems we use to support our 'Just-in-time' delivery network include: – end-to-end traceability (real time, track and trace); specialist consolidation; contract packing and stock auditing. Moreover, our vehicle fleet is equipped with satellite tracking and in-cab communications to ensure tight control and fast response whenever it's needed."


"Our trailers too, need to fit this policy and Krone was certainly more than able to match up to all our safety and loading requirements. During initial consultations, Krone worked closely with us and provided in-depth advice, which enabled us to reach our optimum specification. Also worthy of note is the fact that we only had to wait 6 weeks for delivery. Fast- track by any standards."