Grenzebach Teams Up With Geodis for Nashville Goods-to-Person Solution
17th June 2020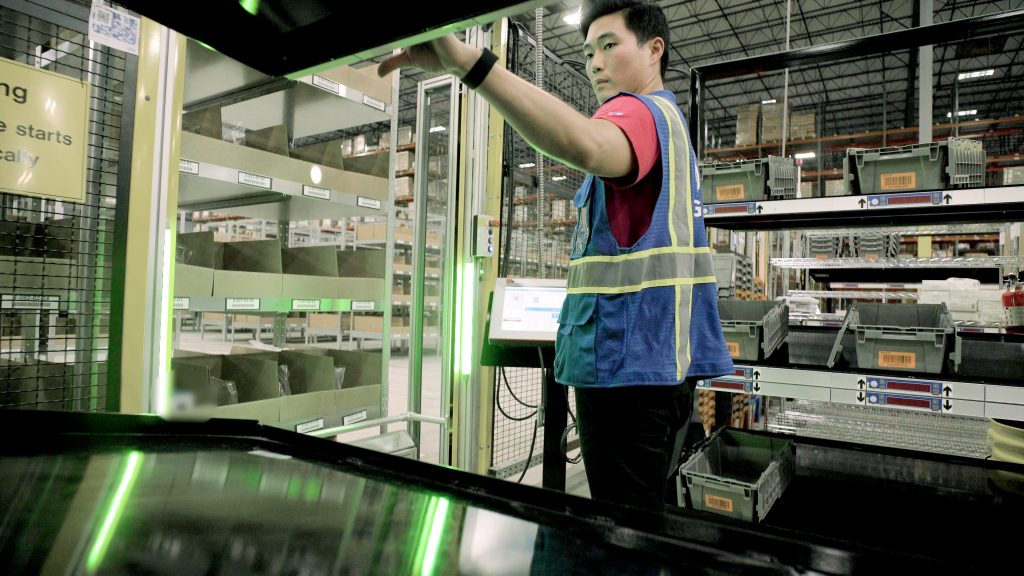 Logistics solutions provider Grenzebach has teamed up with Geodis to install a Grenzebach Goods-to-Person solution for a large consumer electronics customer. The Goods-to-Person solution has been installed at Geodis' Nashville, TN (USA) campus. It features Grenzebach L600 Automated Guided Vehicles (AGVs), mobile storage units (MSUs) and picking stations as well as software. The project has been run as a pilot program, designed to make the jobs of Geodis teammates easier, safer and more productive. Following the success of the pilot program, Geodis is now introducing Grenzebach AGV solutions to additional clients.
"The goal for working with Grenzebach is to make our teammates jobs easier and safer by minimizing travel while also increasing picking efficiency and accu-racy—and we're seeing tremendous results already," said Eric Douglas, Geodis Executive Vice President of Engineering and Technology. "We're estimating pick functions will nearly double and that training time for new employees will be reduced by more than 50 percent. This is critical for our clients who need to meet the rapid pace of today's consumer demands."
The Goods-to-Person solution optimizes warehouse operations by both speeding up processing and saving space. The L600 AGVs lift, move and present mobile storage units at picking stations where teammates remain stationary as opposed to walking the warehouse and pulling a pick cart. Thus, travel paths for team-mates are minimized and a safer work environment is provided. The picking stations can be used for both order picking and replenishment. They provide teams with a number of tools to support an efficient, reliable and accurate picking process. For example, pick-by-light technology indicates to the employee which item to select for the orders currently being picked and points out the respective "on-shelf" storage position. Put-to-light technology indicates in which box picked items need to be placed. This not only speeds up picking but also helps reduce errors. Currently, the solution helps with order picking for the customer's retail stores. In the future, it is expected to be implemented for orders from their online shop that are directly shipped to consumers.
A Warehouse Execution System (WES), also part of the Grenzebach solution, makes the warehouse "think for itself". The software knows which goods are being stored and where, allocates the work intelligently and translates it into trav-el assignments for the L600 AGVs. This smooth process is constantly being re-fined through integrated Artificial Intelligence (AI).