Glocalisation
10th December 2020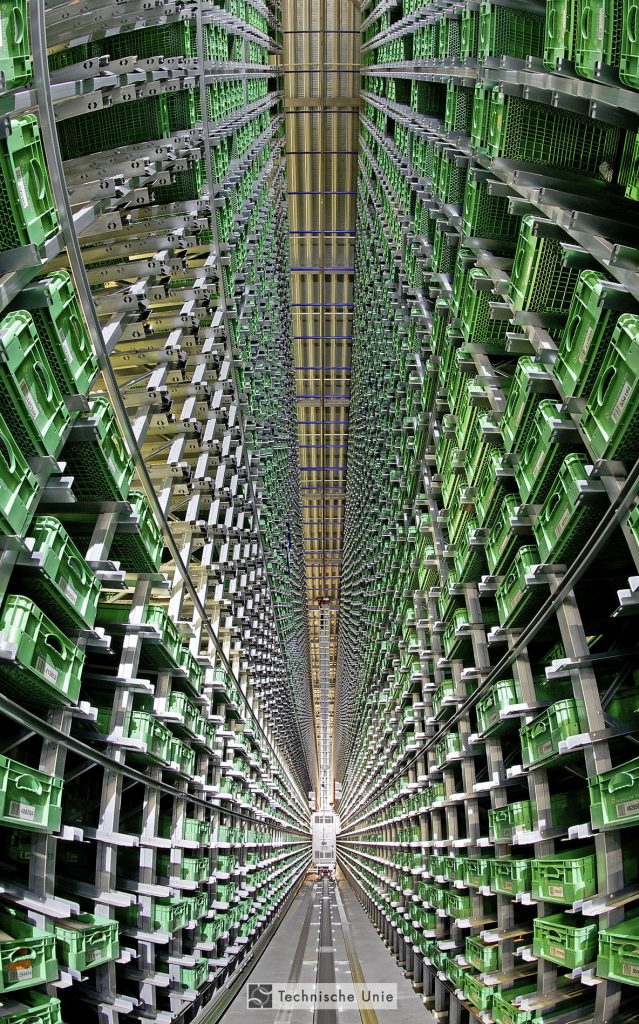 Global integrator Witron had a front and centre role in the first wave of the pandemic. What did it learn and what comes next?
When Christian Dietl reviews the numbers for June 2020, he is proud of his colleagues working in logistic centres all over Europe and North America. "During this time, we only had one major technical defect in the 75 food logistics centres around the globe which operate with our OPM technology," reports the CEO of Witron Services. "Even though we had to keep the systems running at full capacity and beyond."
While the inner cities of Europe were emptying and throughput in physical stores was increasing, logistics centres were running at full speed. The importance of automation was growing, as was the importance in warehouses of people. Truck drivers were no longer allowed to enter DCs and staff in logistics centres now had to handle incoming goods. "We had to restructure our teams to prevent infections. So we worked with smaller maintenance teams and really only carried out the most necessary life-sustaining measures on the machines," explains Dietl. The teams had already caught up on the maintenance backlog in May and June. "We learned a lot about the load limits of the components and this is now being incorporated into our future concepts."
During this time, Witron technicians developed efficient concepts to keep system performance high at all times, while at the same time having to cut down planned maintenance intervals due to time constraints. "In addition, our cross-trained colleagues on site can change their roles very quickly, from system operator to maintenance technician and back again." Flexibility pays off. "I have always said that we have the best team because there is only ONE team at the Terrebonne distribution centre, consisting of Sobeys AND Witron colleagues," praises Fabien Roy, Logistics Manager at Sobeys in Canada.
Due to consistent hygiene rules, Witron had only four sick employees worldwide in the service teams, who were very quickly isolated. "We will continue to work in the Corona mode and will
continue to rely on distance rules and set teams," says Christian Dietl. But what comes after the crisis? Automation will be the winner of the pandemic, even for SMEs, according to Witron, in accord with many analysts and scientists. In some industries, value added supply chains will shift back to Europe, and security of supply will become increasingly important, it believes. "We are moving towards glocalisation," explained Wolfram Senger-Weiss, Chairman of logistics service provider Senger-Weiss, in a recent interview.
A Bosch analysis further states: The challenge here will be to prevent logistics costs from rising immeasurably. This can be prevented. It also means that automation and modularisation in
warehouses and logistics centres will benefit greatly from the trend towards greater supply security. Storage capacities must be able to be built up and decreased even faster in the future.
Warehouse management, conveyor technology, forklifts, and autonomous transport systems (FTS/AGVs/AMR) must be able to react flexibly. The same applies to the service and maintenance teams. The production supply from the warehouse must be able to quickly adapt to new products or new manufacturing processes.
Adding to this is the continuing boom in ecommerce, which even in the COVID pandemic has not suffered any slumps; on the contrary, it recorded new growth figures. In this context, intralogistics experts are pursuing different strategies. Flexible omnichannel solutions are the decisive approach. What unites all approaches is the importance of automation. For Christian Dietl and his service and maintenance teams, the pandemic remains the focus. "The disease is still there, it will occupy us for even longer – socially, economically, and technologically. It's been shown that the Witron crisis management works; our systems run reliably with high availability even under permanent high volume requirements, and the OnSite teams roll up their sleeves – supporting them around the clock with great commitment. Together with our customers, we will continue to successfully master the challenges."