Germany's Largest Food Retailer to Build Fifth DC with Witron
11th November 2019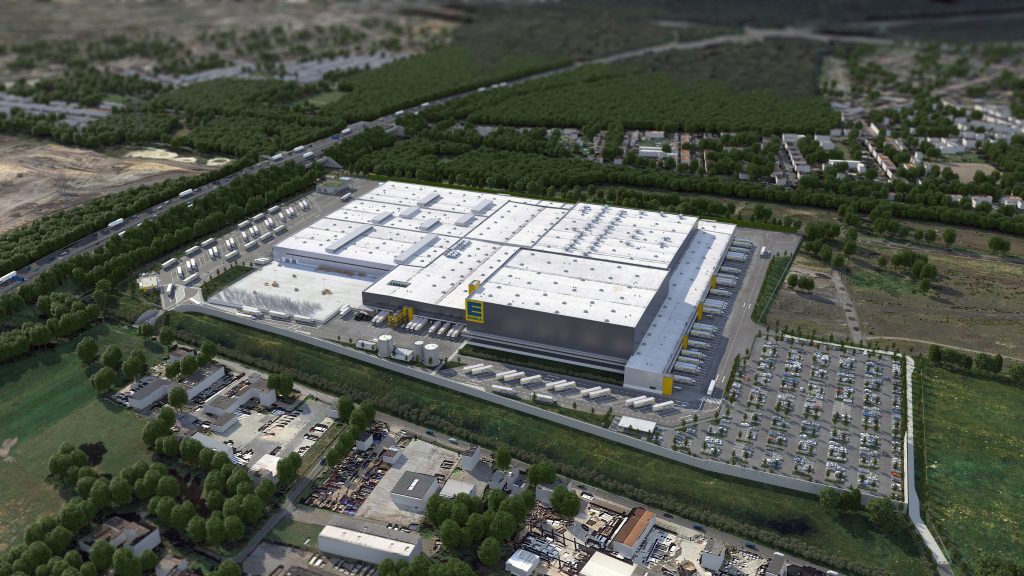 EDEKA, the largest German food retailer, is to build its fifth logistics centre with WITRON using the Parkstein-based provider's OPM technology. From the beginning of 2022, the new Oberhausen DC will supply almost 600 stores of the EDEKA-Regionalgesellschaft Rhein-Ruhr daily with more than 10,000 different items from its dry goods assortment. As a general contractor, WITRON is responsible for the design, integration, and service of all IT, and mechanical components for the dry goods assortment.
The main reason for the new project was the state of the regional warehouse in nearby Moers, which could no longer be modernised or expanded in a cost-efficient manner due to its age and location and which is now being integrated into the new logistics centre.
The facility with a size of 39,000 square metres / 420,000 square feet includes a total of 57,000 pallet locations, 450,000 tray locations, and 57 highly dynamic stacker cranes. It is designed to handle a daily pick capacity of 252,000 cases. Most of the cases are stacked fully automatically onto pallets and roll containers by 22 COM machines – without errors and in a store-friendly manner. Bulky goods are picked by logistics staff supported by a pick-by-voice system and controlled by the semi-automated WITRON Car Picking system (CPS). Parallel picking of several store orders onto one industrial truck is possible. The WITRON Display Pallet Picking System (DPP) places half, third, and quarter pallets fully automatically onto pallets and roll containers. An intelligent WITRON IT ecosystem ensures a holistic connection between all processes within the internal and external supply chain and thus guarantees a high degree of flexibility as well as process optimization in real-time.
As at the existing Edeka sites implemented by WITRON, in Hamm (EDEKA Rhein-Ruhr), Landsberg/Lech (EDEKA Südbayern), Zarrentin (EDEKA Nord), and Berbersdorf (EDEKA Nordbayern, Sachsen, Thüringen), a WITRON OnSite team will be responsible for the service and maintenance of all process and system components.